It is a common meme among the American Right that Obama is anti-Israel. This despite Obama giving huge military aid to the Israelis, just like every recent American president, defending them at the UN, and doing little to nothing to stop anything the Israelis have done over the past few  years.
A lot of these memes seem to be based on Obama sometimes saying that Israel should maybe stop colonizing the West Bank, and maybe move towards making a just peace (nothing out of the ordinary for American presidents, but this one is black and has a foreign-sounding name, so that probably makes the Adelson-types angry).
We have, however, had presidents who did restrict the flow of aid and weapons to Israel when its behavior spun out of control. Here's Ronald Reagan in 1982, following massacres in Lebanon: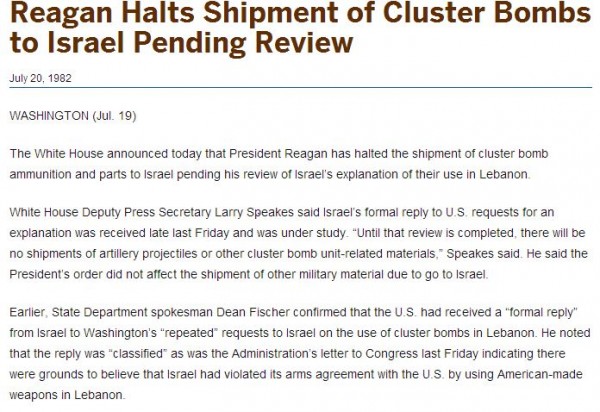 Reagan went even further in private conversations with the Israeli leadership, from Reagan's diaries:

Reagan's vice president, who later became president, was Bush Sr. Bush Sr. got into a pitched battle with Congress to actually delay aid to Israel to force them to come to peace negotiations. Here's the press conference where he announced the delay, and bragged about taking on "1,000" Israel lobbyists.
Obama, on the other hand, waited for weeks of the Israeli offensive before condemning a single action (the shelling of a packed school being used as a shelter this morning). While he did this, the U.S. government has simultaneously been shipping weapons to the Israelis, in real-time.
In other words, Obama is much more pro-Israel than Republican Ronald Reagan and Bush Sr (and some would argue W as well). Yet he gets pilloried as the opposite by the Israeli and American right, which is probably at least partly driven by racism. The biggest losers? Palestinians. But Israel, ultimately, loses a well. A good friend is capable of taking away the keys when you're drunk.
Ronald Reagan Was "Anti-Israel" And Obama Isn't (But Should Be)Post + Comments (54)