By popular request: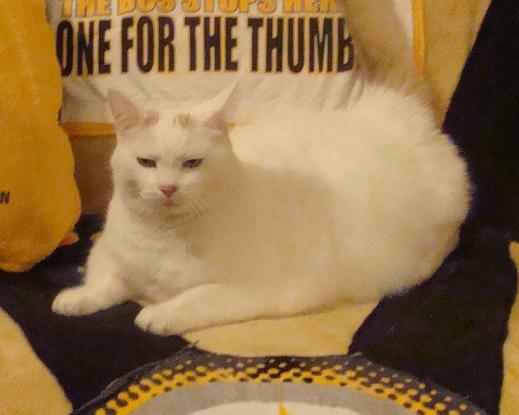 Got so tired of all the complaints about the blanket on the futon that I decided to replace it with something more seasonal. I also put up all the Steelers stuff in the tv room. I am so ready for this to start.
*** Update ***
New blanket- the Steelers stuff was too much for even me: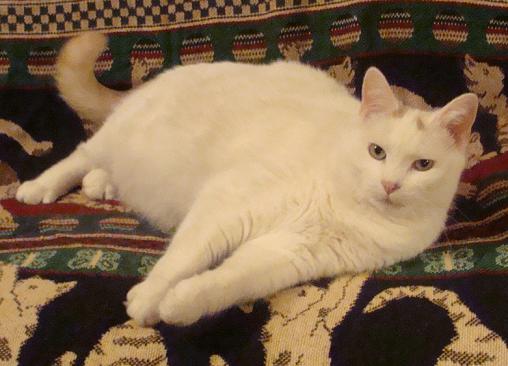 I love that I put a new blanket on the futon and he is on it within three minutes to test drive it.