What a difference a year makes- here she is the day I adopted her, looking timid and terrified with a horrible open sore all down her back and smelling like cat pee: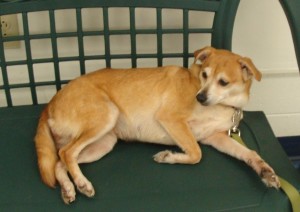 Compare and contrast with this picture from a moment ago, in this relaxed and dignified pose: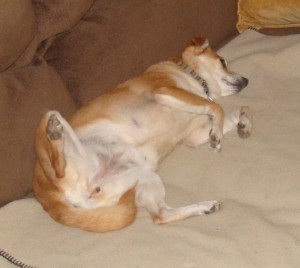 I'd say she has settled in nicely and is bit calmer. It's been raining all day, so we couldn't go to the park, but I'm cooking her a hamburger for dinner to celebrate.
Best decision I have ever made.