This is rather amusing: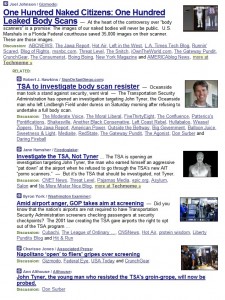 I wonder what has changed from 2001-2009 that now, all of a sudden, a bunch of wingers are focused like a laser on individual rights. It really is a mystery. I just can't figure out what is different, and why the folks who screamed "With us or against us" and looked the other way during warrantless wiretapping and indefinite detention and torture are all bothered about a harmless little pat down or having your picture taken. I mean, if you haven't done anything wrong…
I just can't quite put my finger on it. I wonder what changed.