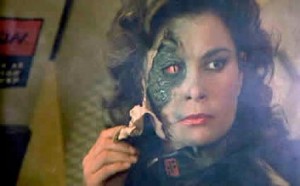 Goddammit. I post a righteous <a href="https://balloon-juice.com/2011/04/27/why-does-peggy-noonan-hate-america/">rant</a> about the world thinking Americans are all insane and then half an hour later the entire United States goes stark raving birther-mad just to prove me correct.
Anyway, it was the 5th of August 1961.
Keith and I had been in Nairobi undermining the more moderate sections of the Kenyan independence movement because Jack Kennedy wanted to piss off the British. It didn't take much work in those days – either to undermine the more moderate sections of African politics or to piss off the British. Death of Empire and all that.
We'd had a very successful couple of weeks, but it finally came time for us to leave. This pleased me no end, not least because Nairobi was a pustular, pestilent shit-hole that even the Brits didn't want. Dust, dirt, disease and not a decent bar in the entire place.
We arrived at Jomo Kenyatta International Airport mid morning. Well, it was called an international airport but frankly it was just a room with one desk with two angry black men behind it which served for both ticket sales and check in. There was a goat tied near the door which they used to hitch to a cart for moving the luggage to the plane.
We lined up next to the goat to check in. I immediately noticed the young couple at the desk in front of us because they were a mixed race couple – he was black and she was white – which was still quite unusual at that time. He was trying to book airline tickets all the way through to Hawaii, which was causing untold confusion, while she was fussing over the most adorable tiny brown baby. It had huge ears, but a lovely smile. She kept calling the baby Barack, which I remember because I thought it an odd name.
They finally sorted out their tickets and we checked in, and about an hour later we were all on our way to Heathrow via Cairo on the most terrifying plane in which I have ever traveled. I suspect they'd borrowed the airport goat to power the engines, and it was tired that day and was barely keeping the plane in the sky.
We were seated across from the couple. Keith had already fallen asleep, so I slipped on my sunglasses and pretended to be asleep myself and then listened in to their conversation to keep from being bored. She was called Ann and he seemed to be called Barack, just like the baby. She was holding the sleeping baby in her arms facing towards me. The young couple were whispering to each other about the "plan". She seemed quite nervous, while he was acting bluff and unconcerned.
It all seemed very suspicious.
After about half an hour, Barack Sr looked around and appeared to satisfy himself that no-one was looking. He reached into his briefcase and pulled out a blank form which I could see was headed "Certificate of Live Birth", along with a miniature typewriter, and proceeded to fill in the form. When he was finished he had Ann sign the form, and then he signed it twice at the bottom, clearly using different handwriting each time, then put everything away in his briefcase.
A stewardess came up the aisle and spoke to Barack Sr. At that moment, the baby woke up and opened his eyes and both the stewardess and I could see that they were yellow and had thin pupils just like a lizard. The baby stuck out its tongue, which was long and thin and pinkish-purple and which flicked up and licked across both of the baby's eyes and then was slurped back into its mouth.
Of course, the stewardess screamed like Tippi Hedren at a poultry farm, which woke up the entire plane. Keith leapt to his feet but I carefully remained "asleep".  Ann shrieked and clutched at the baby. Barack Sr fumbled in his bag and jumped up brandishing a weapon. It was long and silver and had flashing lights all over it. He aimed it at Keith and pressed the trigger. A long beam of red light flashed out and into Keith's eyes. Keith froze immediately. Barack Sr then used the weapon on everyone else in the plane who was awake (except Ann and the baby, of course) and they were all immobilized as well.
I threw in a few fake snores for good measure and kept watching.
Barack Sr reached up and peeled off his face to reveal a lizard head – bright green scaly skin with vibrant yellow eyes. He took a deep breath like he'd just surfaced from the water, then began to rant like Glenn Beck with an amyl headache. He went on and on for at least twenty minutes about how nothing would interfere with their plan, how the lizard people would rise up from their oppression and conquer the greatest nation in the world and then the entire planet, how little Barry was the true hope of lizard-kind. All the while Ann and the baby chuckled evilly. After a while, he wound down, and sat back in his seat. Ann patted his hand and he put his human face mask back on.
About five minutes later Keith started to move. He shook his head as if to clear it, then looked around as if wondering what he was doing. He sat down and grabbed me by the shoulder to wake me up. Soon everyone else was waking up too. Keith had no idea what had happened. I played dumb, and all the while Barack and Ann sat there grinning like Newt Gingrich at a bridal fair, making faces at the baby and cooing.
When we got back to the US I reported everything but, of course, no one believed me.
It wasn't until 1997 I saw little Barry the lizard baby again. It was a news report on the Illinois senate election, and I recognized those ears immediately.
Of course, now it's far too late to do anything. The day will come and I, for one, will welcome our new lizard overlords.
At least then we will be able to stop talking about fucking birth certificates.
[Cross posted at <a href="http://sarahproudandtall.com/">Sarah, Proud and Tall</a>. Original post edited slightly for clarity.]
In other news, I will be vaguely live-blogging the royal wedding here on Balloon Juice direct from Westminster Abbey, commencing at about 10am London time (5am New York time) on Friday.
If any of you are silly enough to be up at that time and to give a flying crap about the <a href="http://www.youtube.com/theroyalchannel">family affairs of an inbred bunch of horse-faced Germans</a>, I hope you will join me.