The collected works of George Tierney, Jr., from Greenville, SC: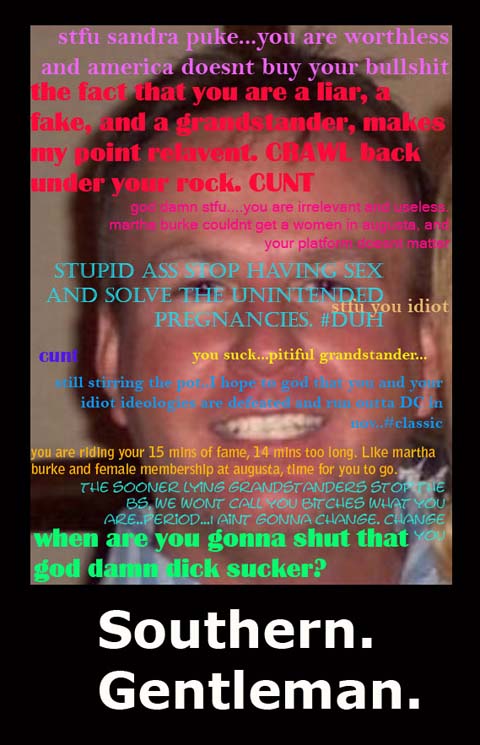 I blame google for making him say that shit. Also, too, why do the vowels change in "relavant" and "irrelevant?"
BTW- Sue me you misogynist, semi-literate douchebag. For the crime of repeating what you said. Would love to see that go to court.
*** Update ***
In gambling terminology, what Mr. George Tierney, Jr, from Greenville, SC, is doing is what is known as "I'VE HAD A HANDLE OF OLD GRANDDAD, SO DOUBLE DOWN AND DOES ANYONE KNOW WHERE THE KEYS TO MY PICK-EM-UP TRUCK WITH THE CONFEDERATE FLAG ARE?" going all in:

Everyone who thinks racism will die when the McCain blue hair crowd dies out needs to remember there is a new breed right behind them.
I honestly keep hoping this is a spoof account and George Tierney, Jr., from Greenville, SC, is just a hoax and not an actual human being.