This is what happens when I do not furminate Tunch for a week: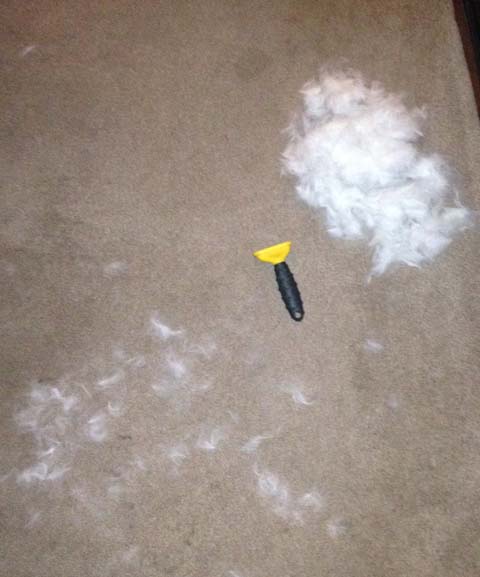 As I was finishing, I heard a gunshot, and discovered that my HEPA had just said to hell with it all.
*** Update ***
As requested, proof of life: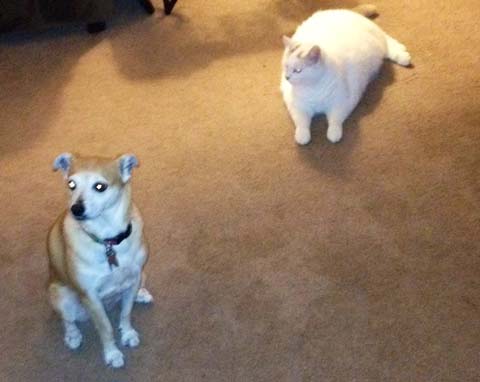 Rosie is not in the picture because when I read the comment asking for proof of life, I got up from my desk, took two paces, remembered I forgot my iphone, stopped and stepped backwards to get it, and stepped on Rosie's foot, causing her to yelp and then bite my heel. The dog literally follows me around the house everywhere I go, so this happens every now and then. I can't count the number of times I have stopped quickly and feel her wet nose on the back of my leg because I caught her off guard.