That'd be my regular monthly gig co-hosting Virtually Speaking Science, tonight, Wednesday March 12, 6 p.m. ET/3 p.m. PT.
Eileen Pollack is now a professor at the University of Michigan, teaching in the creative writing M.F.A. program there.  She's a celebrated novelist and writer of short fiction, essays, and what is called (alas, in my view — and not her fault) "creative" nonfiction.  You can get hold of her works here.  All in all, hers is an enormously impressive record of a life in letters, of worlds made in words.
Eileen Pollack in 1978 was someone quite different (weren't we all…) That spring, she graduated from Yale with highest honors in physics — only the second woman in the history of the university to complete that major.  What happened to take someone who was, on the accolades, one of Yale's most accomplished undergraduate physicists, and turn her to a radically different path?
Pollack answered that question and raised another one in her New York Times Magazine article "Why Are There Still So Few Women In Science?" published last October.  In her case, no one told her she might have a shot at a career in math or physics.  So, as conditioned by her context's views on female capacity and the maleness of science as any of the male professors who never thought to encourage her, she gave up the joy she found in equations and the ideas they expressed, and moved on.
So far hers is a sorrowful but not unfamiliar story.  The history of barriers to entry in science is a miserable one, but not unknown.  But Pollack's curiosity — and more — flared in 2005, when then Harvard president Larry Summers mused about a possible biological deficit — at least when it comes to the extremes of mathematical capacity — might explain why men so outnumber women in the physical sciences.  Pollack is gentle with Summers himself, whom she's known for decades , but the controversy created a need to know the answer to the underlying issue.  It's a fact that there are many more men than women hold positions in the upper echelons of scientific research.  But why?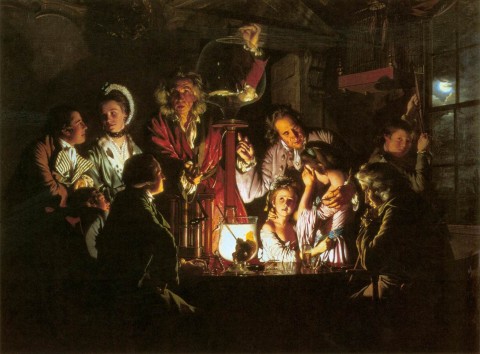 Pollack's article, and the book that will emerge from her enquiry, engage that question, and the explanations she's coming to are at once depressingly reminiscent of her own story, and extend them, to account for the persistence of cultural and social bias even when (a) formal discrimination is prohibited by law and (b) members of a community — like physics departments — pride themselves on their ability to separate emotion and unconscious impulses from the exercise of reason.
In other words:  being smart is no protection against hidden biases, or even against accepting the evidence of bias when rigorously documented…and the revolution isn't won yet, not by a long shot.
Pollack and I will be talking about all that, the whys the wherefores, and some thought as to what it will take to turn formal commitments to gender equity (and by extension, equity for the whole host of relevant modifiers) into actual practice, the simple fabric of society.
Join us!  Live or later here.  Or, if you are virtually real, at the Exploratorium's Second Life joint — 6 p.m. this evening, March 12, 2014.
Image:  Joseph Wright of Derby, Experiment with the Air Pump, c. 1768