Via Gawker, Bush's neo-con shithead mouthpiece can't even remember the year his maladministration launched its ill-begotten, ruinous, bloody quagmire: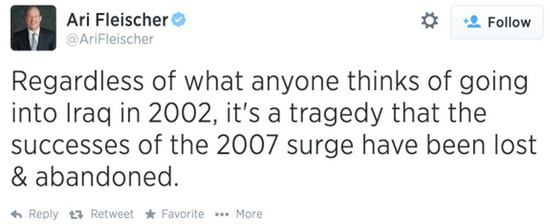 Fuck you, you fucking fuck. And so help me dog, if anyone ever speaks favorably of a military "surge" in my presence, I will neck-punch the motherfucker.
In fact, it's a good thing Coca-Cola discontinued that vile "Surge" soda product it used to sell because the sight of that word on a can at the supermarket might incite me to go on a can-smashing rampage.