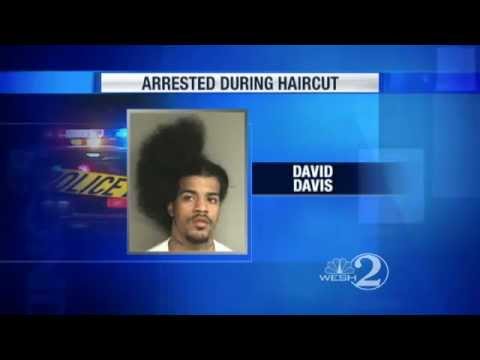 See, this is perfectly understandable to me. Maybe he just wanted a trim to even out the 'do, and when the barber took a weed-whacker to his head, the disgruntled customer simply lost it.
Who among us who has been victimized by a bad haircut hasn't wanted to leap up from the salon chair, cast off the cape, smash the jar of combs marinating in the mysterious blue liquid and drive the errant stylist away by swinging the blow-dryer like a mace?
I have long hair — long enough to accidentally slam it in the car door if the wind is blowing the right direction — and that style is a direct reaction to an unauthorized buzz cut I endured about six years ago. Okay, that's an exaggeration; it wasn't really a buzz cut. But I did ask a stylist to TRIM my shoulder-length bob, and the next thing I knew, she was shaving the back of my neck. I haven't had a haircut since because I'm still mad about it.
My other terrible haircut story took place on September 1, 1997. Again, I had longish hair at the time, and I went to see my regular stylist for a maintenance trim. Little did I know that my Anglophile, People Magazine-obsessed stylist was still in shock over the tragic death of Princess Diana the day before. In his distracted grief, he gave me the Princess Diana Memorial Haircut. It didn't suit me.
Have you ever been the victim of a terrible haircut or other grooming mishap? If not, feel free to discuss whatever — open thread!