As part of my occasional series urging readers to keep Thor in Thursday, here's an image not of the hammer-wielding god of Norse mythology himself but rather an "everyday Thor," in this case, Taylor Motter, a utility player called up from the Durham Bulls to play for the Tampa Bay Rays last month: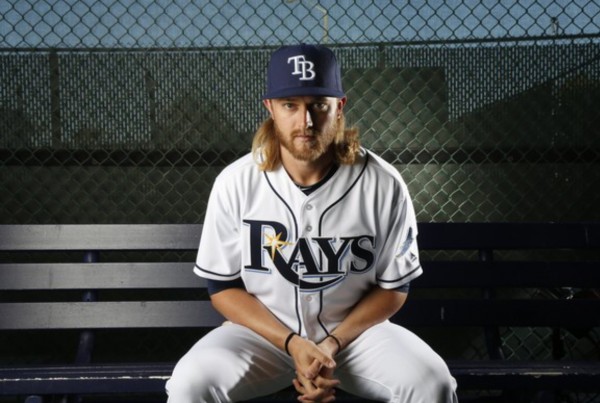 Open thread!
Oh, and here's one for the chutzpah file: Valued commenter Corner Stone's favorite MSNBC analyst Hugh Hewitt is spinning Lil' Marco's slo-mo renege on his promise not to run for reelection as a dutiful embrace of service:
.@marcorubio, deeply impacted by shooting, tells me he has to rethink all his plans, talk with his family, consider his service…

— Hugh Hewitt (@hughhewitt) June 13, 2016
When someone mildly points out that maybe the people of Florida aren't clamoring for Rubio's return, Hewitt polishes the Rubioid turd to an even higher gloss, invoking wartime service:
It isn't about that Jimmy. It is about service in wartime, and he recognizes it is a war https://t.co/1fmbCKfka0

— Hugh Hewitt (@hughhewitt) June 13, 2016
Jeebus Chicken-Fried Christ, the balls on these people! Isn't Hewitt the asshole who claimed that babbling wingnut talking points into a radio mic from the Empire State Building after 9/11 constituted working in a war zone, or was that another conservative valor thief?