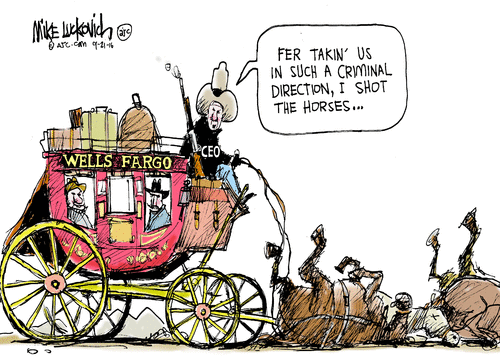 For the record: Those people now wishcasting about how wonderful a presidential candidate Senator Warren would've been are making an error on the scale of predicting Michael Jordan would be as dominant a professional baseball player as he was on the basketball court. My senior Senator (may she be in office for many years to come) knows her skill set, and while that skill set would not seem to include running for national office, it very much involves publicly banging around white-collar financial criminals as a teaching lesson for all of us.
I think the nation's political cartoonists were just overjoyed to have a topic that was not Donald Trump. How many ways can one graphically express the concept HE'LL STEAL EVERYTHING HE CAN PRY LOOSE BEFORE HE KILLS US ALL YOU OBLIVIOUS IDIOTS before succumbing to despair? But a robber baron named Stumpf fronting a company with a stagecoach-full-of-bullion logo, now…
Speaking of Mr. Stumpf: Does anyone know why he was wearing a massive bandage on his right hand/forearm? Were we supposed to believe the ungrateful underlings responsible for the 'phantom accounts' scheme had bitten the hand that fed them?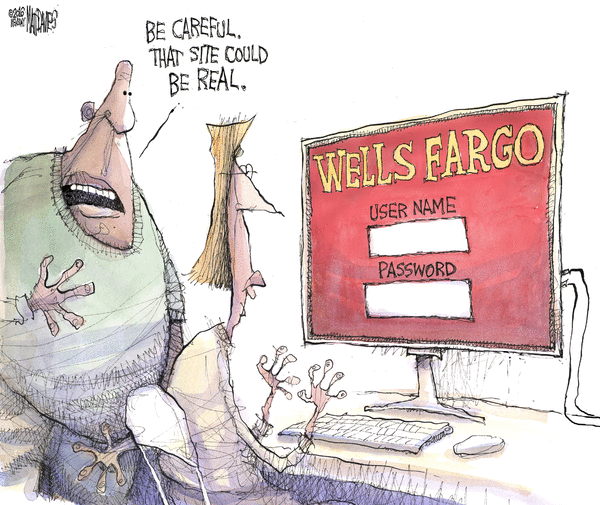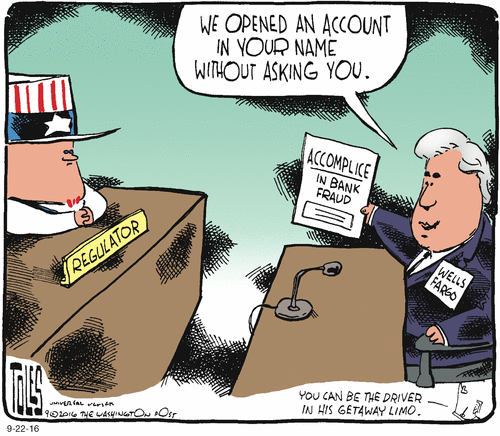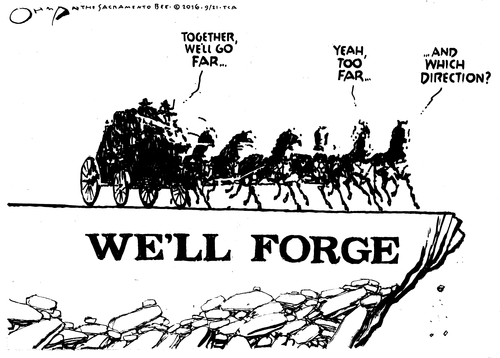 And, finally, yes this is VERY VERY wrong, but under the circumstances…