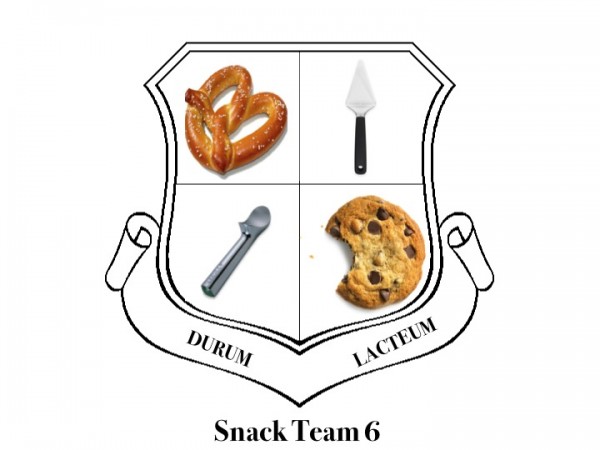 While the Prosecution has rested in the Trial of Snack Team 6 and the Defense has begun to present their case, including calling Franklin Graham to the stand, we have news relating our intrepid heroes that originated outside the courtroom. The Idaho Statesmen is reporting that Brandon Curtiss, the leader of the Idaho III% Militia, took $2,901 of donations meant to assist four Idaho III% members who have been charged in the 2014 Bundy family led Bunkerville standoff (h/t: TPM). As a result 36 members of the Idaho III% Militia have resigned because Curtiss has allegedly taken this money and spent it on a variety of items that have absolutely nothing to do with funds to assist the four of his members and their families as they wait for their upcoming days in Federal Court.
The group's PayPal account was in Curtiss' name. PayPal records show Curtiss paid $295 on Aug. 7 to Rollin Smoke Diesel, an Indiana company that supplies aftermarket parts that allow pickups with diesel engines to produce thick clouds of black smoke in what has become a fad in some areas. The next day, the company credited $13 back to the account.

On Aug. 8, the account was billed $30 from Mister Car Wash in Nampa. Other payments that month for which the business purpose wasn't clear include $37.50 to Adele's Storage in Clarkston, Wash.; $30 to Spyfly.com, an online company that provides criminal records, personal financial information and contact information for people; $18.55 to a Taco Bell in Ontario, Ore.; and $71.59 to a Maverik store in Fruitland, where Curtiss resides.

That same month, the Mountain West Bank statement shows a $98.44 charge for an Idaho Parks and Recreation camping reservation and a $5 iTunes music download. There were also $292 in gasoline and food charges in Winnemucca, Nev., and Roseville and Sacramento, Calif., on Aug. 3 and 4, along with an Aug. 3 Walmart purchase in Sacramento.

By Sept. 13, the bank account showed a balance of $12.58. Six days later, the account was closed. It's unclear whether 3% of Idaho has another existing bank account or what financial resources it still has.
Also, Curtiss appears to be a general, all around deadbeat. He was fined for not paying the Workman's Comp premiums earlier this year for his Bail Recovery Agency, the Sons of Liberty Fugitive Recovery Service.
Tune in tomorrow for more updates. Same Bundy time, same Bundy station.
(I am not sure if it is kosher to mix Roman numerals with a % sign. But that's how these guys do their name/symbol. I apologize if this is shaatnez.)