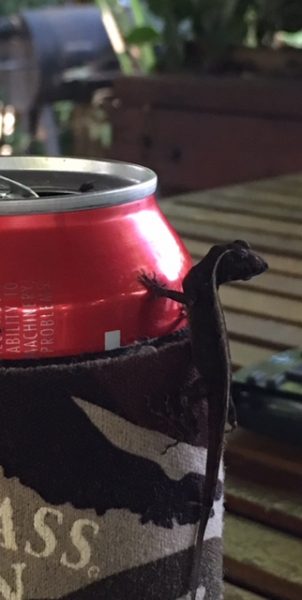 Looks like human beings aren't the only creatures who believe camouflage renders them invisible: This little guy was hiding in plain sight on a beer can huggie yesterday!
We're having weird weather in my neck of the woods. A line of squalls is heading our way, and after it moves through, the temperature is supposed to plunge into the 70s/50s for a couple of days. Then, after another front comes through, it's going to drop to the 60s/40s.
But for now, it's in the 80s with absurdly high humidity. It's muggy as hell! But I refuse to shut the windows and turn on the A/C because the minute I do, it'll start raining and turn colder. I hate being jerked around by the weather!
Anyhoo. Open thread.