So after the Shitmas episode on Christmas, I made an appointment to take Steve to the groomer yesterday, but I had to cancel it because the circle of trust has been irreparably broken for a while and I could not find him. I called and cancelled and said I will try to capture him today and bring him in for some manscaping.
Fortunately for me, last night, when Steve thought I was asleep, I watched him slide open the closet door in my bedroom, go in, and close it behind him. For months I have been yelling at Thurston for going into the closet because the door was always open. Now I know who the real culprit is, though, and no, I am not going to apologize to Thurston. I'm sure he did something else that deserved a yelling.
At any rate, I caught him this morning, took him to the groomers, and when I came back he was still being worked on so I took the opportunity to take some pictures. This is what I saw: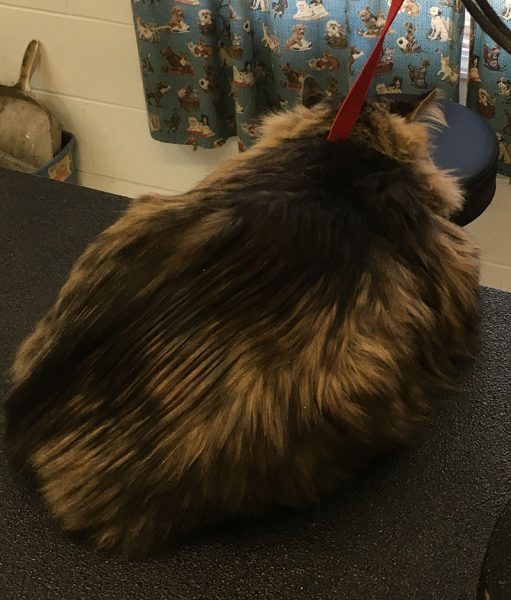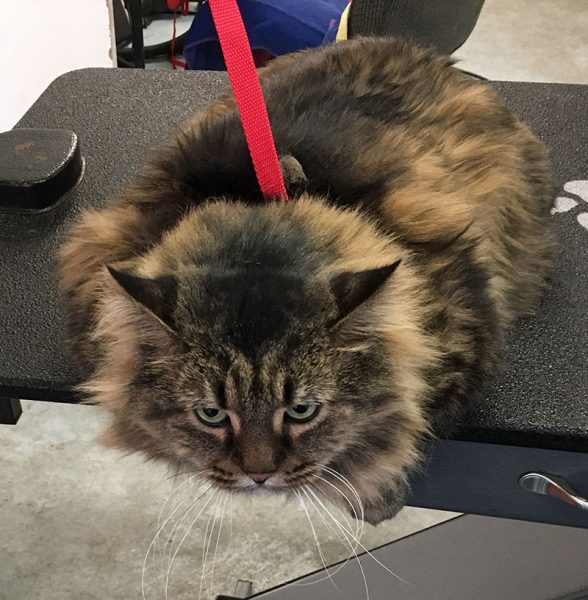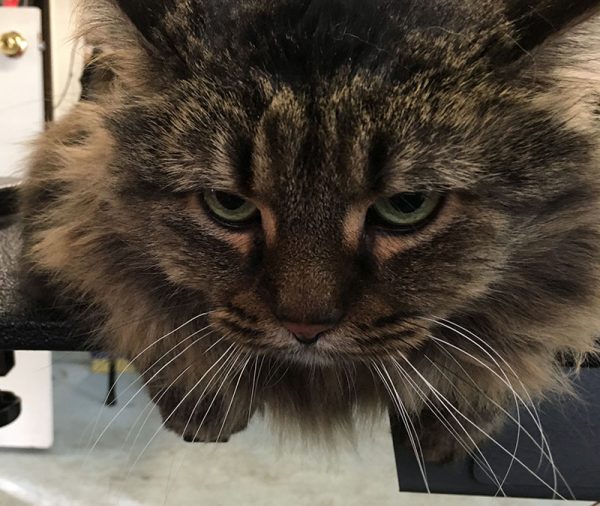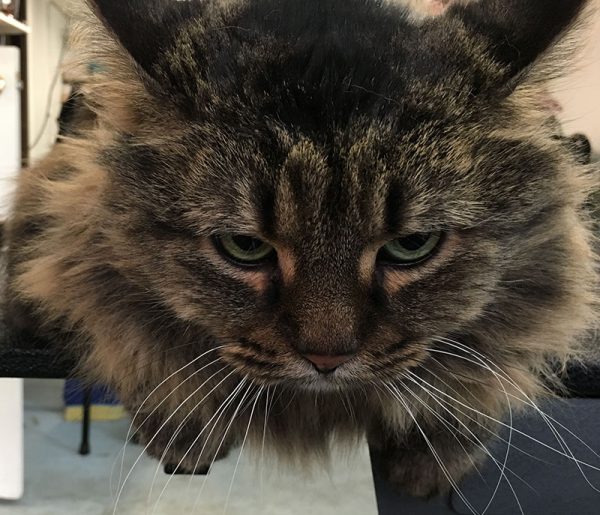 Normally when I come back to the groomer, he looks like he has acquired a thousand yard stare from months of trench warfare, but this time he said Steve was a gentleman and very well behaved. Maybe after the indignity of Shitmas, this was nothing bad for Steve.
He currently is napping in his cat tree and appears to be happy, so he might let me live.