Check out this Sandhill crane and its fuzzy chick: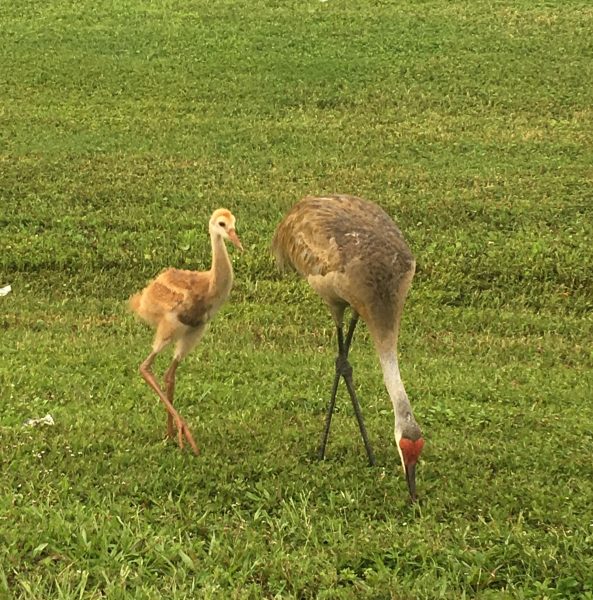 Awwwww.
I don't know about you, but I'm having a tough time getting back into the swing of working after four days off. That's the downside of extra-long weekends. Hope you're having better luck with it.
Anyone following the "CNN blackmail" story? I'll summarize:
1. Asshole president posts fake wrestling video showing body double pummeling man with CNN logo over face.

2. CNN tracks down Reddit asshole who made the video (whose Reddit username literally contains the word "asshole").

3. Asshole Reddit user apologizes for producing racist, bigoted content (in addition to fake wrestling video), vows to troll no more, hopes to serve as a good example / cautionary tale.

4. CNN declines to publish asshole Reddit user's name but reserves the right to "publish his identity should any of that change."

5. Trump supporter assholes — including assholes Julian Assange, Donald Jr., Ted Cruz, etc. — go apeshit about "CNN blackmail."
TPM has a more complete summary here. My conclusion? It's assholes — all the way down.
Open thread!