About a year ago, we had some major flash flooding, and the park and the soccer fields both flooded. Well, it happened again. This last week has been super crazy- it went from ten degrees to 60 in 48 hours, all the snow melted, and then we had torrential downpours so I woke up to this- the park water was even higher this year and you can see the water from my front porch: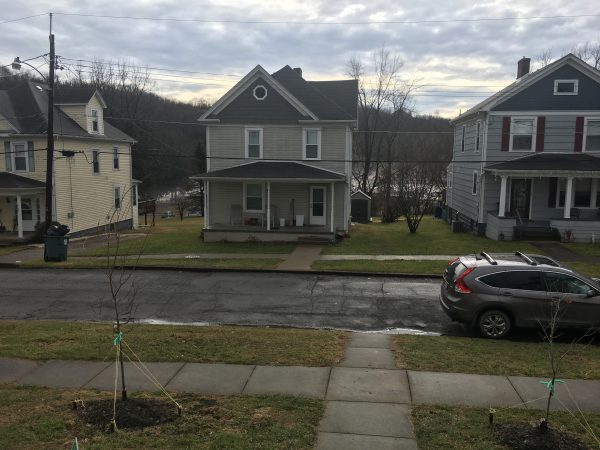 If you are wondering why I sound stoned to the bejeezus, it's because when the temperatures go from 11 to 60 in 48 hours and it rains, I am gifted overnight with Gary Busey's sinus cavity. At any rate, a major (well, for around here) road was shut down and you can see why: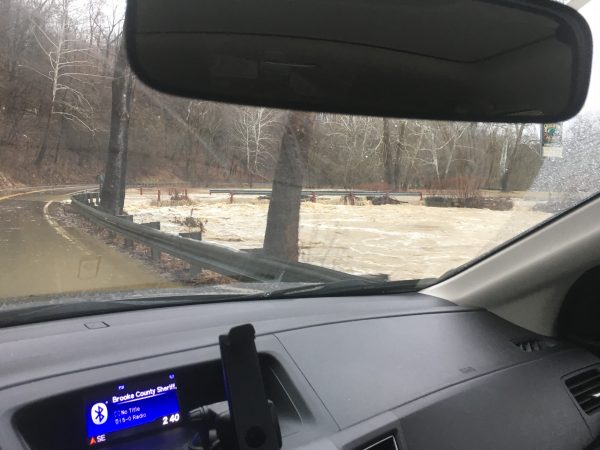 At any rate, the temps are now in the freezing range again, and it is all going to freeze and then snow all night long, so who knows what kind of mess tomorrow will be.