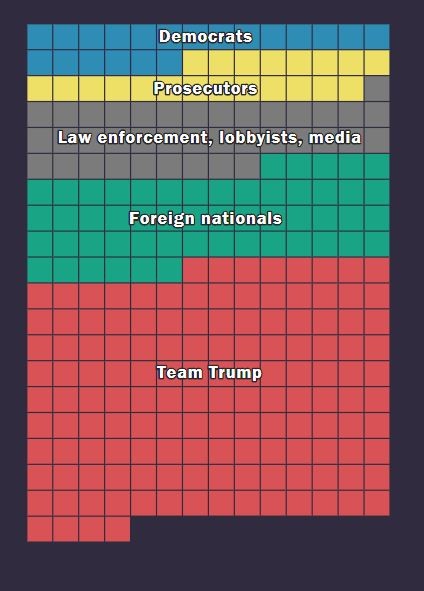 Politico has a data base for you to play with, color coded and with a bit of explanatory text.
If you've been feeling like there are just too many people to keep track of, you are right. Two. Hundred. Seventy. That begins to rival War and Peace.
The search function is limited to fifteen categories, including "Other." This is not a sophisticated database. And, for me at least, each category turns up more people than I can easily comprehend. But perhaps Politico will add functions as time goes on.
And hey! At least they don't have all those diminutives and patronymics that War and Peace has. Not all of them, anyway.