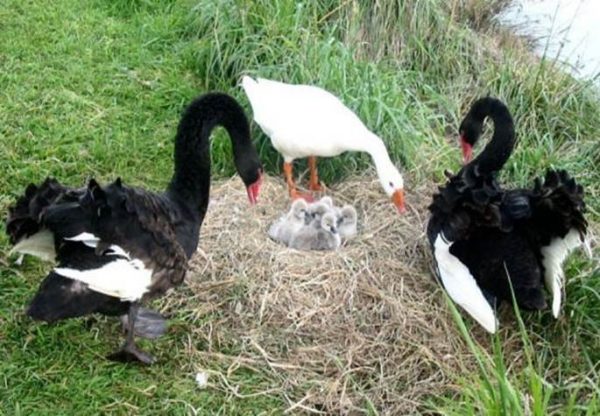 A sad but inspiring tale about a goose in New Zealand:
Blind, bisexual and polyamorous goose involved in love triangle dies, aged 40

A blind bisexual goose named Thomas has died in New Zealand at the age of 40. He spent six years in a love triangle with two swans and helped raise their dozens of babies.

Years ago, Thomas segregated himself from other geese and instead chose a black male swan named Henry as his life-long mate for 24 years.

When Henry fell in love with another swan, Henrietta, Thomas stayed with the pair and helped raise their cygnets up until Henry died in 2009.
Sounds like a very understanding goose. He was reportedly buried next to his soul mate, Henry. Rest in peace, Thomas the Goose.
Open thread!