This guy is three months old and already fully potty-trained: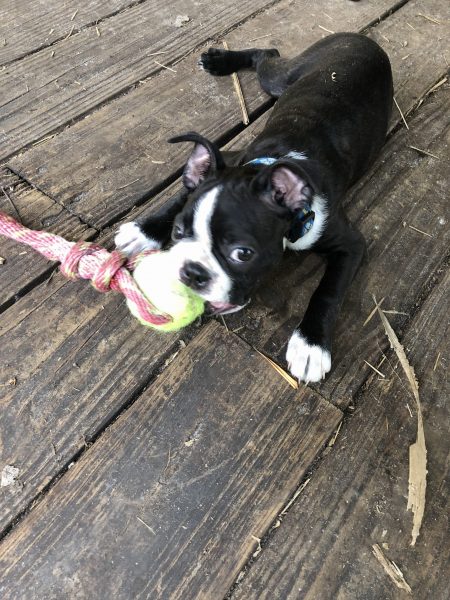 I probably just jinxed him and he'll shit on the rug tonight, but I don't think so. When he needs to go out, he goes to the back door and issues a single bark and waits to be let out. He does the same to request reentry.
Badger is my first micro-dog, and as I got used to having a small dog around, I immediately understood why the Queen chose an attrition policy for her Corgi herd as she aged: it's so easy to trip over the little guys! But their portability has advantages too.
Hubby and I are taking a motorcycle trip this weekend, and family members who are well known to both dogs will be house/dog-sitting. But I'm missing the mutts already and will worry.
Open thread!