These photos are from readers whose nyms I missed or who are lurkers.
I think it's great how many got out to the demonstrations. I love all the photos and signs. There will be more opportunities to use them.
I didn't take a lot of pics at today's rally and march for immigrant families and kids, but wanted to share a couple of them. A decent turn out in Olympia, WA today, tho smaller than past rallies. In photo #2 in the lower right in the black jacket is our own Rep. Denny Heck.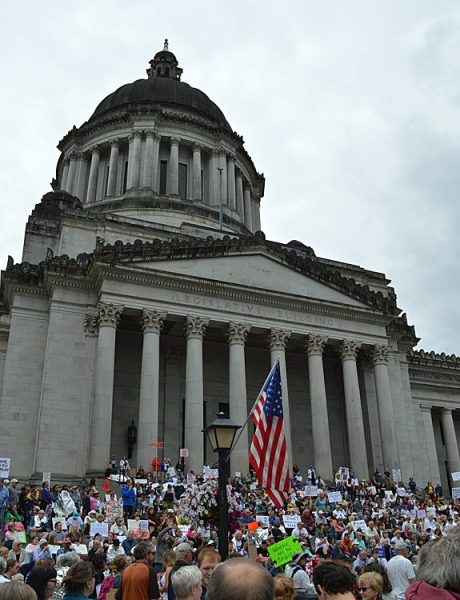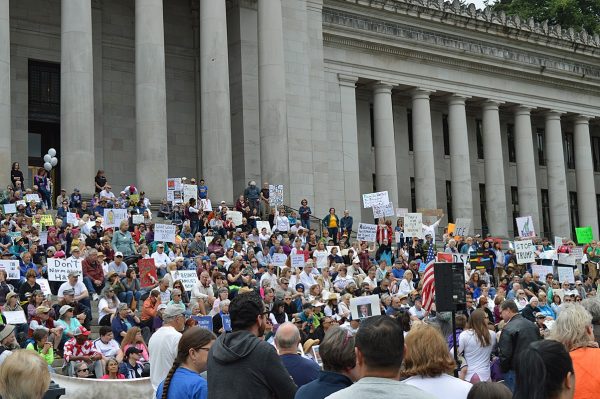 [I missed that the identification and comment were at the bottom of the email!]  The spousal unit and I (lurking and occasionally commenting as The Very Reverend Crimson Fire of Compassion) joined the demonstration at Cape Girardeau's Capaha Park. Yes, it's a small crowd, but Cape NEVER has any kind of public protest, ever. This is deeply Republican country, and I was amazed at the level of support we received from people on the street. There was a voter registration booth, and I signed up to help get people registered, and to phone bank for our local Dems. We're going to win this.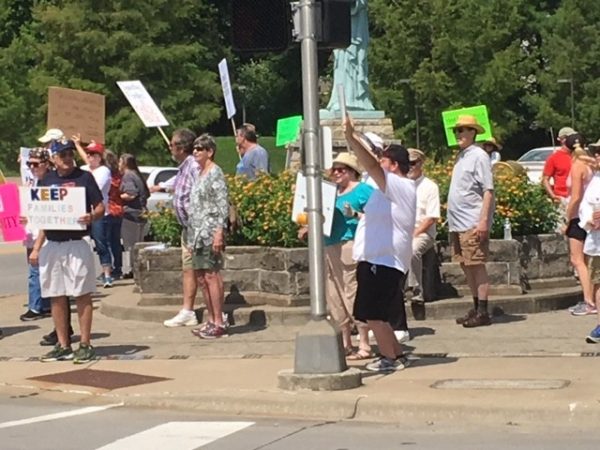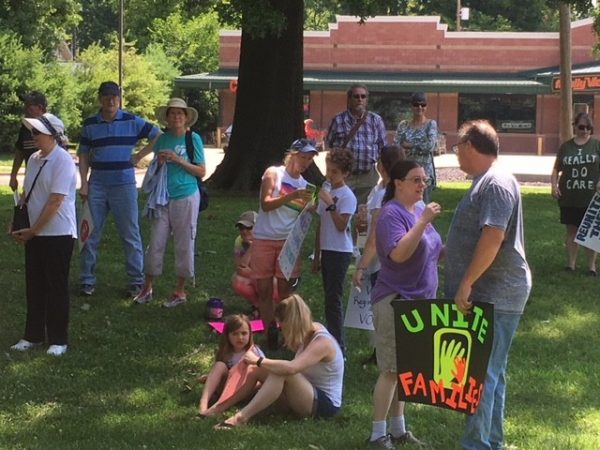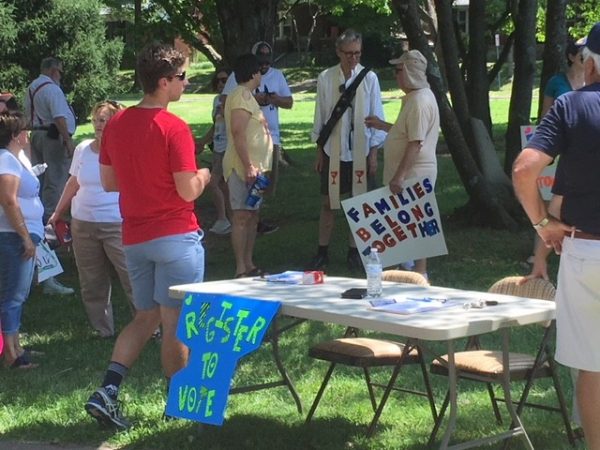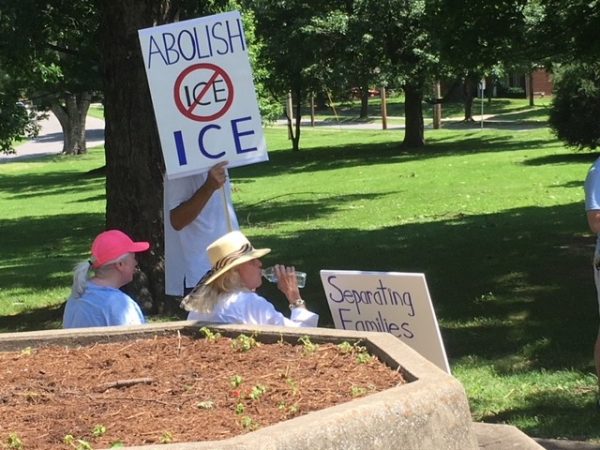 From juicer glaukopis in Dayton. I think around 600 were there, tho organizers say 769.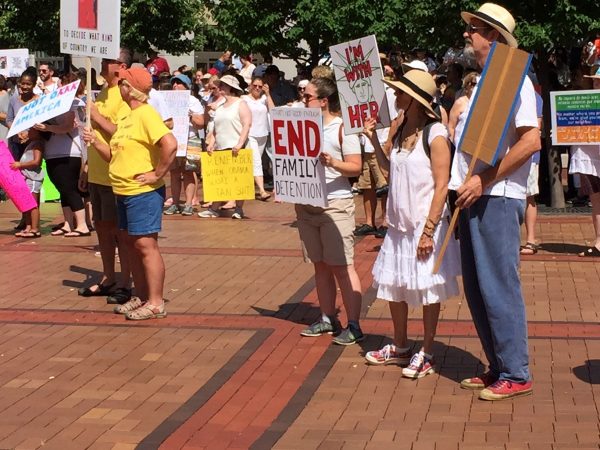 Terre Haute, Indiana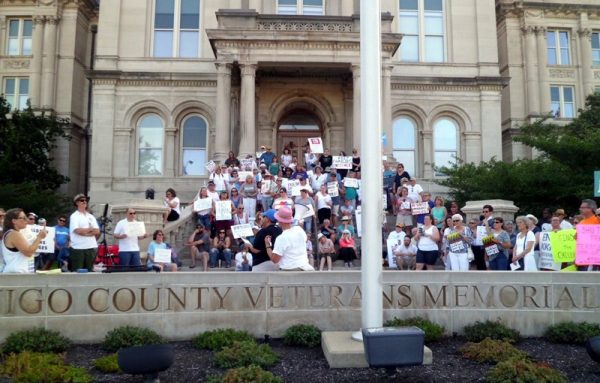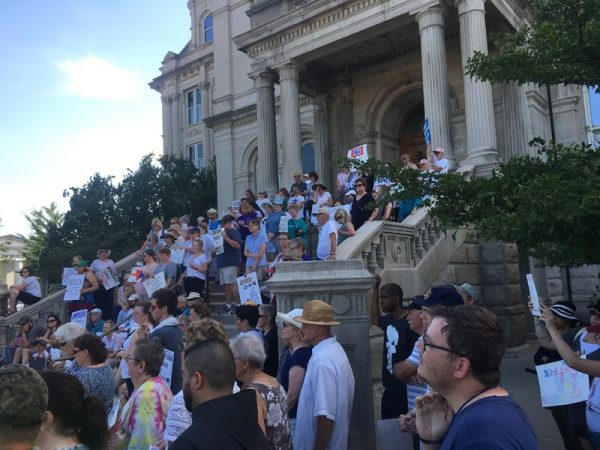 As they say in the newspaper business,
-30-