Here's a live feed for the Supreme Court nomination announcement:
Apparently Judge Barrett is at home in Indiana:
Judge Amy Barrett was seen moments ago at her home in South Bend, Indiana, per CNN's Konstantin Toropin.

— Jake Tapper (@jaketapper) July 9, 2018
NBC news has decided to break the news!
BREAKING: President Trump is nominating federal appeals court Judge Brett Kavanaugh as next US Supreme Court justice – @PeteWilliamsNBChttps://t.co/kdrUxk2XiK

— NBC News (@NBCNews) July 10, 2018
But there's still a chance for the dark horse!
Jeanine Pirro spotted walking out of Reagan National Airport in new shoes to a waiting black SUV.

— Scott Greenfield (@ScottGreenfield) July 9, 2018
She just exudes Supreme Courtattitude!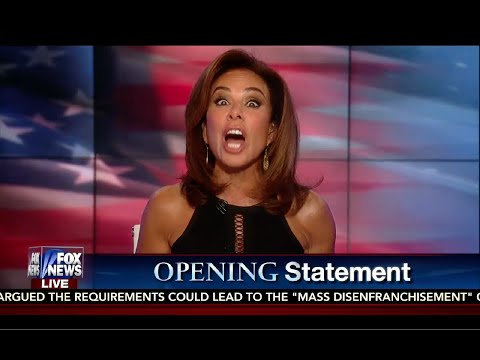 Stay out of the way or the rabid lady from Fox News will nosh on your soul!
Open thread.