In response to a significant number of now retired military and civilian senior national security leaders speaking out regarding the President's actions, behaviors, apparent campaign connections to a variety of Russian oligarchs and/or intelligence operatives, Senator Paul decided it was time to take decisive action to protect the Republic.
Sen. Rand Paul says he will ask President Trump to revoke the security clearance of former CIA Director John Brennan https://t.co/ru2QTCkkPy pic.twitter.com/VAUoibqMNW

— CNN Politics (@CNNPolitics) July 23, 2018
From CNN:
Republican Sen. Rand Paul tweeted Monday that he will ask President Donald Trump to revoke the security clearance of former CIA Director John Brennan, who criticized Trump's performance last week at the Helsinki summit with Russian President Vladimir Putin.

In an unusual move, Paul wrote that he will meet with Trump on Monday to discuss allegations that Brennan is "monetizing his security clearance" and "making millions of dollars divulging secrets to mainstream media." Paul added that he would ask Trump to revoke Brennan's clearance.

Former intelligence officials typically maintain high-level security clearances after they leave their posts — in some cases, they provide counsel to current officials during times of turnover.
GENIUS!!!!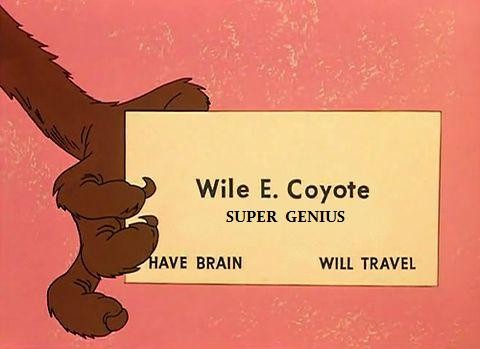 Earlier today, White House Spokesperson Sarah Huckabee Sanders had this to say:
Press Sec. Sanders: "Not only is the president looking to take away Brennan's security clearance, he's also looking into the security clearances of Comey, Clapper, Hayden, Rice, and McCabe…because they've politicized and in some cases monetized their public service." pic.twitter.com/vHZIAAcDjA

— Evan McMurry (@evanmcmurry) July 23, 2018
Former Director of Central Intelligence and retired US Air Force General Hayden responded with:
I dont go back for classified briefings. Won't have any effect on what I say or write

— Gen Michael Hayden (@GenMhayden) July 23, 2018
Senator Paul's idea, as well as the President's/White House's response, is absolutely stupid. Aside from the fact that this type of action would be tied up in court for years, it demonstrates how little either Senator Paul or the President actually understand about how and why clearances are granted or revoked. While I know that the President, as the highest originating classification authority (OCA) in the US government may classify or declassify anything he so chooses, my understanding is that the President does not have the ability to simply order the revocation of a properly adjudicated and granted clearance. Or, in this case, their eligibility. These retired senior leaders do not have access, that is largely cut off as soon as they step down. They're read off of whatever compartments they had access to, though some are not fully read off for about a year or so. Rather they retain their eligibility – their clearances remain good/properly adjudicated – until they reach the end of the validity of their current background investigation. For a top secret clearance that is now seven years – they had to change it back at the end of 2016 because of the renewal backlog. For sensitive compartmented information (SCI) that is twenty-four months after one's most recent read off. Specifically, the computer database system that contains SCI status drops you automatically after not being read onto any compartment for twenty-four months. After that one must be renominated for SCI access, which depending on the SCI, which department, agency, bureau, command, and/or office is asking for it, may include a polygraph.
My understanding is that access for retired senior leaders is maintained for a year or so and that their clearances, ie their eligibility, are routinely renewed, subject to successfully the renewal and adjudication process. And the reason that retired senior leaders, both military and civilian, need to keep their clearances is in case their successors need to consult with them on either past classified issues or current ones. This is so that the current senior leaders are able to actually speak to their predecessors in order to maintain continuity of government from one administration to the next on exceedingly important and highly sensitive issues. Moreover, retired senior military leaders – general officers/flag officers – are subject to recall should there be need as a condition of their retirement. Maintaining their clearances streamlines any potential recall to service. Finally, publicly stating political opposition is not grounds for revocation of a clearance.
For instance:
Worth remembering that Michael Flynn maintained his security clearance during the Obama administration, even after he lead "Lock Her Up" chants at Trump campaign events.

— Kaitlan Collins (@kaitlancollins) July 23, 2018
As one of the national security attorneys who specialize in clearance and classification related issues indicates:
It's called the First Amendment, Senator. For such a self-proclaimed Constitutional expert you seem to have forgotten about that. Once they're out of government they can say whatever they want so long as it is unclassified. https://t.co/Ev4Dm2aMgj

— Bradley P. Moss (@BradMossEsq) July 23, 2018
Here's the list of reasons for having a clearance revoked:
Grounds For revocation of security clearance

All federal agencies adhere to the Adjudication Guidelines, which establish 13 potential justifications for denying or revoking federal security clearance:

Allegiance to the United States – Affiliating with or sympathizing with terrorists or overthrow of the government
Foreign influence – Association with foreign citizens or businesses that could lead to coercion
Foreign preference – Conflict of interest due to dual citizenship, service in a foreign military, or receiving benefits from another country.
Outside activities – Involvement with any foreign individual or organization engaged in dissecting or disseminating material relating to U.S. defense, foreign affairs, intelligence or protected technology.
Criminal conduct – Conviction for a serious crime or multiple lesser offenses; allegations or admission of criminal activity
Security violations – Willful breaches, unauthorized or reckless disclosure of classified information
Misuse of information technology – Unauthorized access (hacking), malicious coding, hindering access to systems, removing hardware or software, disabling security measures
Personal conduct – A wide spectrum, such as associating with known criminals, hindering a clearance investigation, giving false information, or reports from past employers or neighbors of unsavory behavior
Sexual behavior – Criminal acts, sex addiction or sexual activities that compromise the employee or show lack of judgment
Financial considerations – Unexplained wealth, heavy debts, gambling addiction or a pattern of being irresponsible with money and financial obligations
Alcohol consumption – Alcohol-related incidents, medical diagnosis of alcohol abuse, relapse after treatment
Drug involvement – Drug-related incidents, diagnosis of drug addiction, using drugs after rehab
Psychological conditions – Failure to follow prescribed treatment for emotional, mental or personality disorders; a pattern of incidents or high-risk, aggressive or unstable behaviors.
One final important point: everyone on the proposed list, other than Ambassador Rice and, perhaps, DCI Brennan, are all either publicly acknowledged to be Republicans and/or were appointed to their positions by past Republican presidents.
We are off the looking glass and through the map!
Open thread.