I just realized (with maximum horror!) that it's December, so the holidays are almost upon us. I'm not ready!
Here's a pretty Green Heron to look at: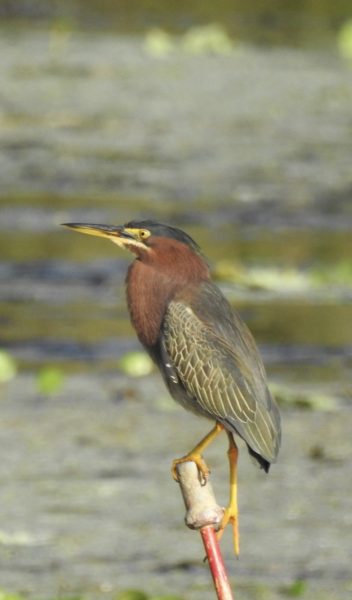 Saw this amazing creature perched on a hazard marker right outside the channel. I don't know about y'all, but the sight of such a lovely bird calms me down a bit.
Open thread!