A few days ago, Aleta asked us to keep good thoughts for her pup
I am happy to report he is home and recovering. As she waited for him to come home, at my request, she put together some photos of him. His rescue story is heartwarming. Let's wish him continued good recovery and hoping Aleta gets some rest.
=======================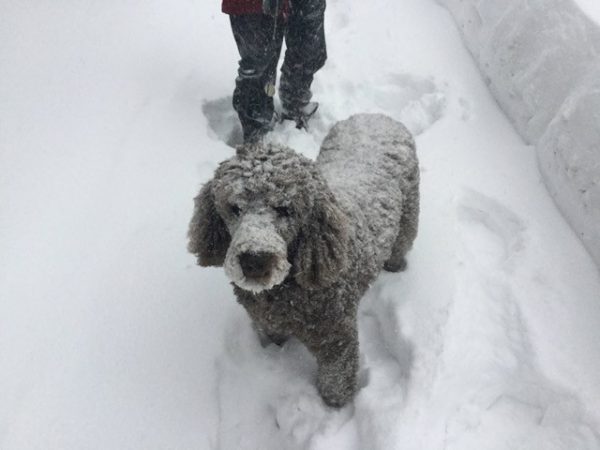 2014  First few months 

He'd never been on a leash or asked to do things, but learned quickly. He blew away all our low expectations and proved the opposite.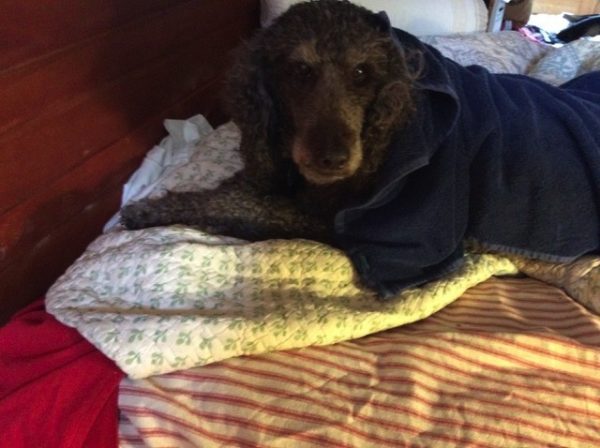 He went into a trance when touched gently—a new feeling.   He got a certain look when fussed over.  Still true.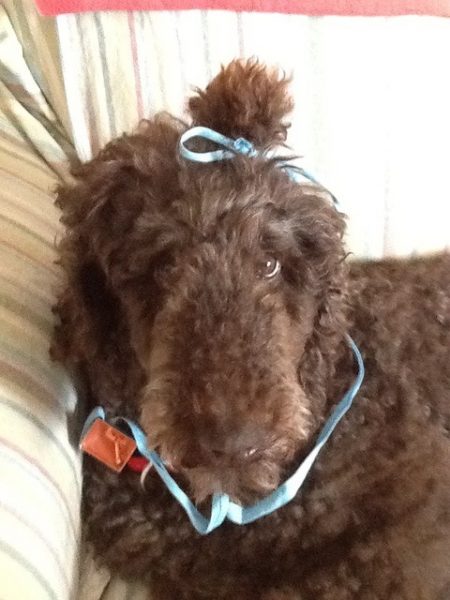 Kid soon fixed him up for an imaginary birthday party and he took it in stride.  

He was like an exchange student who didn't know the language or understand the culture.  He trusted his host family to shepherd him around, but stopped to study every extraordinary thing in our neighborhood.  

Walking with him was like beginner's mind.  Man vacuuming out his car.  Black garbage bags that landed in the night,  lining the entire street one morning.   A dog running back and forth doing some strange thing together with a person.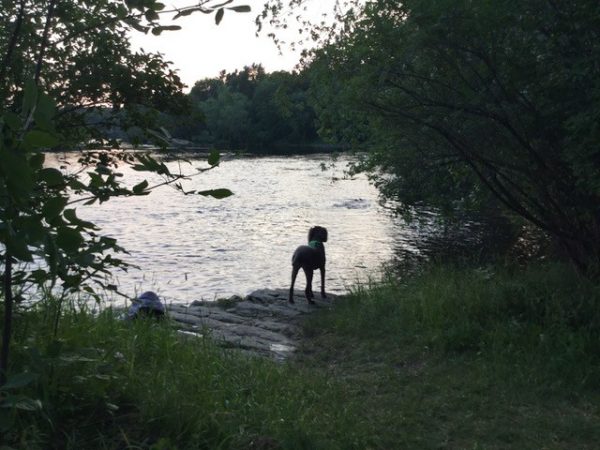 He didn't know what to make of reflections on water or surface flow patterns.  

I think he hadn't learned to process heights or reflections yet, having never lived in a house.  The water and  its visual complexity unsettled him for quite awhile.  He'd watch the river intently, his mind engaged.  After a few years he figured out he could drink from it.   After that he carefully made a point of it. 

We took things slowly, putting several days of absolutely zero stress in between each new experience.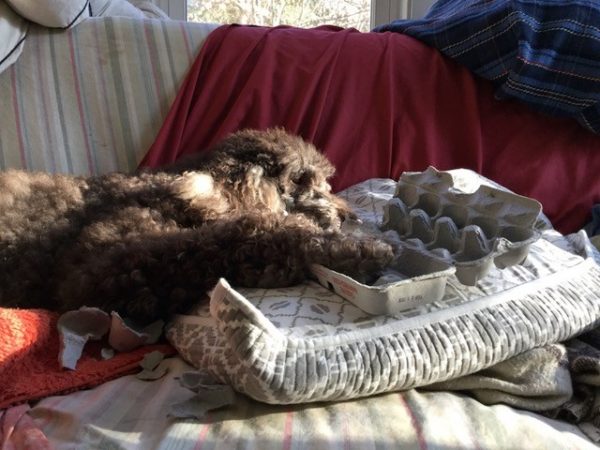 He enjoys tearing apart a good egg carton.  His teeth were worn down and cracked from chewing wire so I couldn't give him hard things.  The 3-D and the contours seem to interest him intellectually.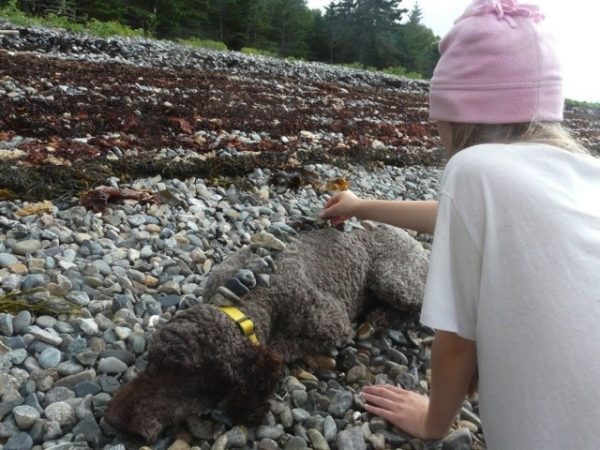 The first summer walking around, whenever we came to a halt no matter how briefly, he acted like a soldier on an endless march who dropped and slept any time he got a chance.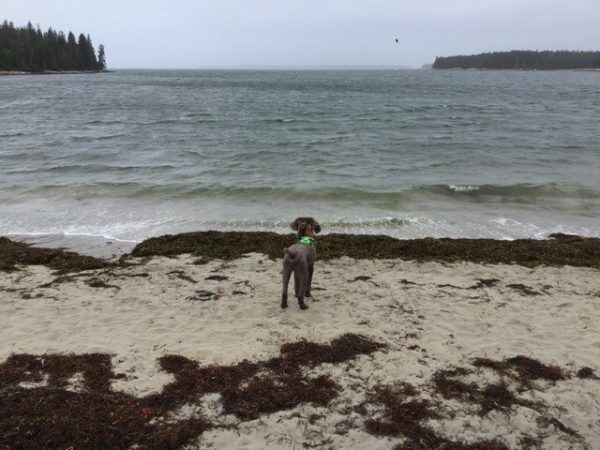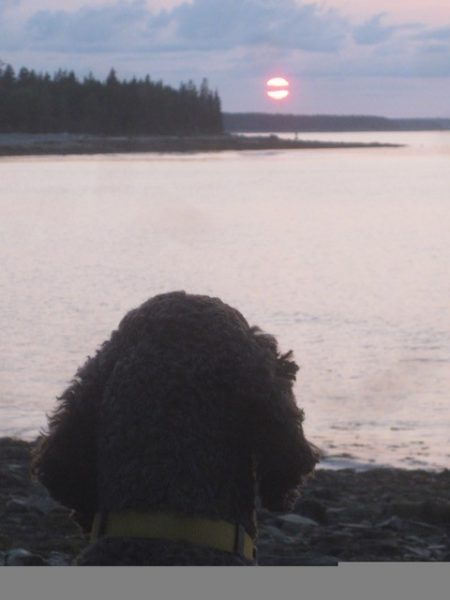 ===================================
What's everyone up to this afternoon? Open thread.