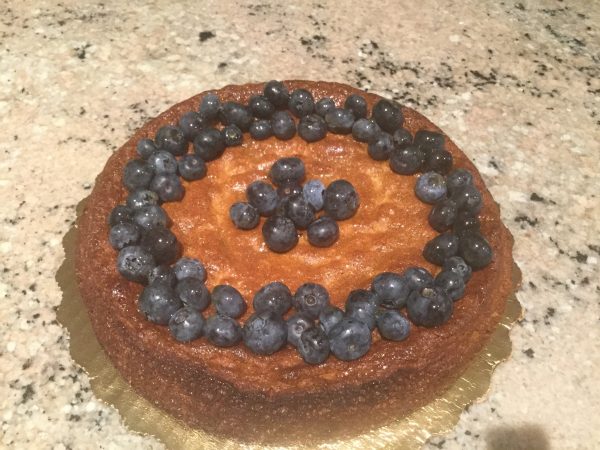 I did some baking for the family's Mother's Day brunch. My brother specifically requested a key lime pie. I also made a Torta de Santiago. Torta de Santiago, sometimes Tarta de Santiago, is a regional dessert from Gailicia, Spain (torta is Galician, while tarta is Spanish) and was created in the Middle Ages for pilgrims. Which helps to explain its name: Saint James' cake. It is an almond flour cake and there are several variations. Because I don't eat refined carbohydrates in any significant quantities, I went with an almond flour cake recipe that is only sweetened with honey, not refined sugar. And yes, I know that honey is still a refined carbohydrate. I also know it doesn't mess up my system the way refined sugar does. Torta de Santiago get lemon zest, but I decided to go with orange zest. And I didn't add brandy or any of the other alcohol that can be found in some torta de Santiago recipes. The recipe I used can be found here. The only addition I made is the orange zest. It is very easy to make. One other note: torta de Santiago are traditionally finished with powder sugar that is applied over a stylized cross stencil. I went with fresh blueberries instead. Here's another picture.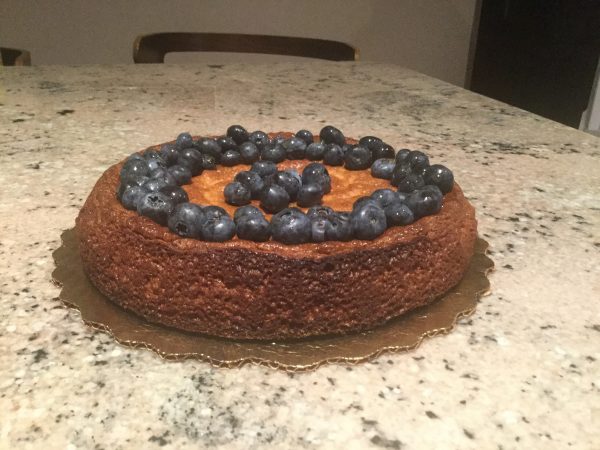 One other important note: the first time I made this cake I used a spring form pan. It came out with nice even sides and a nice even top. This time I just used a silicone cake pan and, as you can see, the sides are slightly rounded and the top is not even. I have learned my lesson.
On to the key lime pie!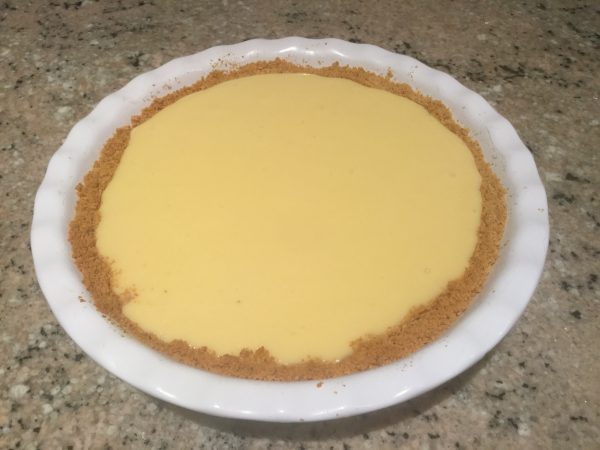 The key lime pie is the same recipe that I posted here back in February 2016.
Key Lime Pie
Ingredients
1 1/2 cups graham cracker crumbs
1/2 cup granulated sugar
4 tablespoons (1/2 stick butter) melted
2 (14-ounce) cans condensed milk
1 cup key lime or regular lime juice*
2 whole eggs
Directions
Preheat the oven to 375 degrees F.
In a bowl, mix the graham cracker crumbs, sugar, and butter with your hands. Press the mixture firmly into a 9-inch pie pan, and bake until brown, about 20 minutes. Remove from the oven and allow to cool to room temperature before filling.
Lower the oven temperature to 325 degrees F.
In a separate bowl, combine the condensed milk, lime juice, and eggs. Whisk until well blended and place the filling in the cooled pie shell. Bake in the oven for 15 minutes and allow to chill in the refrigerator for at least 2 hours. Garnish with whipped cream, and slices of key lime or key lime peel.
* I use the Nellie and Joe's Key Lime Juice.
Open thread!