CNN got some Twitter direct messages between Michael Flynn and Congressman Matt Gaetz, praising Gaetz for attacking the Mueller investigation, with which Flynn was supposedly cooperating.
"You stay on top of what you're doing. Your leadership is so vital for our country now. Keep the pressure on," Flynn wrote in an April 2018 message to Gaetz, which was obtained by CNN.
The contempt these people have for the law is stunning. It's just like Paul Manafort's constant lying when he supposedly was cooperating. In meme language,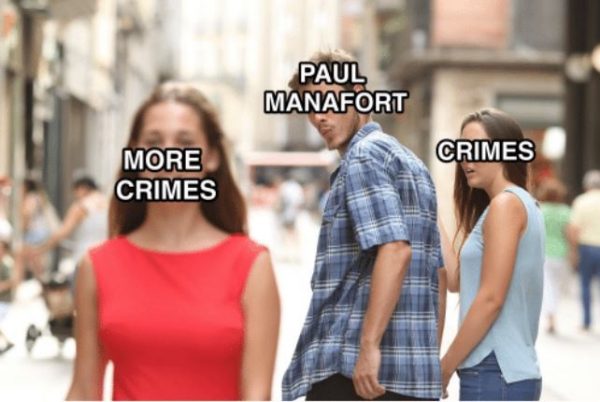 The common point could well be a promise from the godfather that they would be taken care of.
And Open Thread!