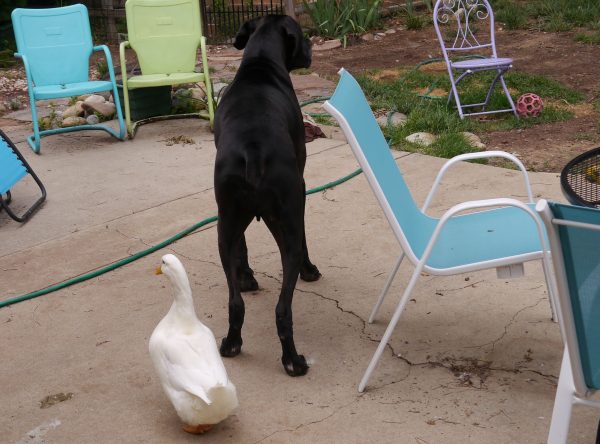 I was going to wait until I had video before posting about these two, but who knows when that will be. When I go out into the yard, it disrupts the dynamic.
Penelope Pearl has a crush on Bixby (more photos here) and I melt watching her follow him around.
I mentioned in a previous thread that her hormones have hit hard. She comes to me for skritches when it gets to be too much. Which is adorable.  But her main focus has been Bixby and he's all cool with it. I just worry about him stepping on her accidentally.
I'll keep trying for video, because she calls after him as she goes.
Open thread