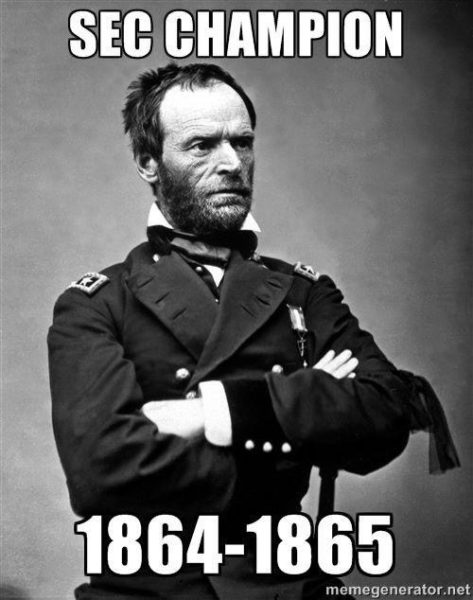 WhitePeoplePalooza, doing business as The Virginia Citizen's Defense League's (VCDL) annual day of lobbying in Richmond, Virginia, has come to an end. Without, apparently any acts of extremist domestic terrorism.
Aaaaand I think that is about it. The rally is mostly dispersed. Random groups of heavily armed men and women will continue to traipse about for a while but this is essentially done.

— Robert Evans (The Only Robert Evans) (@IwriteOK) January 20, 2020
Robert Evans (above), as well as Eve Ettinger and JJ McNabb have all the details in their twitter feeds.
Just fine yep pic.twitter.com/Zsw1PEFzhJ

— Eve Ettinger (@eve_ettinger) January 20, 2020
There are thousands of attendees in Richmond for the pro gun rally. People inside the fenced area surrounding the Capitol have been screened for weapons. Many who are staying outside the fenced area are armed.

— JJ MacNab (@jjmacnab) January 20, 2020
The most depressing part is the result of discretion being the better part of valor. The counterprotestors, from legitimate civil rights groups to antifa stayed home because they couldn't be sure they'd be safe. Some of that is they were unsure just who was going to show up and what kind of agro they'd encounter. The proud boys and patriot prayer and III%ers and OathKeepers and a bunch of other "patriot" and "militia" groups with a history of street violence did turn out. Including leadership, despite them being either wanted for arrest in other jurisdictions for violent behavior at previous events or being on bail awaiting trial for the same thing. And these groups, especially the OathKeepers, blew enough smoke on social media, that no one could be sure if they had law enforcement support for what they might do. As a result those who would oppose them stayed home or out of the way. While this meant that WhitePeoplePalooza ended with no violence, at least that I've seen reported, it also meant that if you can turn out enough white Christians in support of extreme positions who are heavily armed and make a lot of noise that they have law enforcement support, that you can prevent others from dissenting for fear of violence – both from the white Christian demonstrators and, possibly, from police allied with them. And that's a problem.
And then there were these dipshits!
I'm pretty sure this guy isn't Jewish, despite his outfit.
This fellow claims the former of his house, a deported Mexican woman, is being registered to vote by Governor Northam. Personally I have doubts. pic.twitter.com/4Dk7IYBWG3

— Robert Evans (The Only Robert Evans) (@IwriteOK) January 20, 2020
And this guy is definitely not an ancient Israelite. Also, why is Joe Stalin laying hands on the President in prayer?
This dude brought a Shofar. He tells me it is what ancient Jew blew when going to war. And feasts. pic.twitter.com/l4jOavKTDq

— Robert Evans (The Only Robert Evans) (@IwriteOK) January 20, 2020
Anyone know why Ice T is doing security for the InfoWars schmucks?
This is the proud Infowars film crew and security, respectively. pic.twitter.com/uMD1NQ7CAC

— Robert Evans (The Only Robert Evans) (@IwriteOK) January 20, 2020
This man has decided today is the day to show off his $10,000 rifle. pic.twitter.com/vLHCQC3Ux3

— Robert Evans (The Only Robert Evans) (@IwriteOK) January 20, 2020
Here's a better picture of this genius: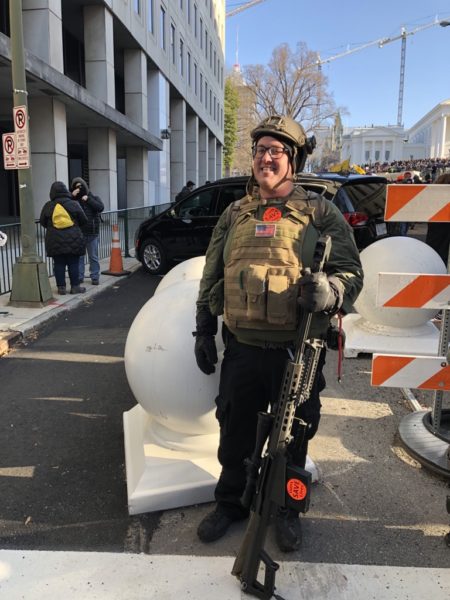 As for the doofus with the Barrett .50 cal, I don't think the guy did much marching, just stood around posing for pictures. Those things aren't light, they're not ergonomic, and they're not designed to be humped around all day. They're a long range sniper rifle, though there are now better and lighter alternatives thanks to improvements in ballistics. Barretts weigh about 30 lbs depending on how they're configured and customized. Comparatively, most AR pattern rifles weigh between 6 and 10 lbs depending on caliber and configuration. My guess is if he had to walk farther than a block carrying that thing he'd stroke out.
Obligatory: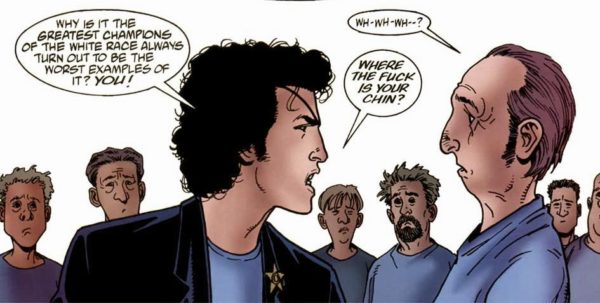 Open thread!