"Nah, I'm not tired; just restin' mah eyes…"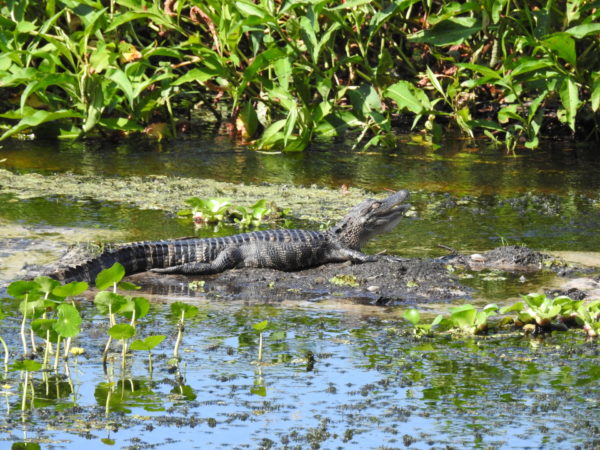 The late afternoon sugar crash hits: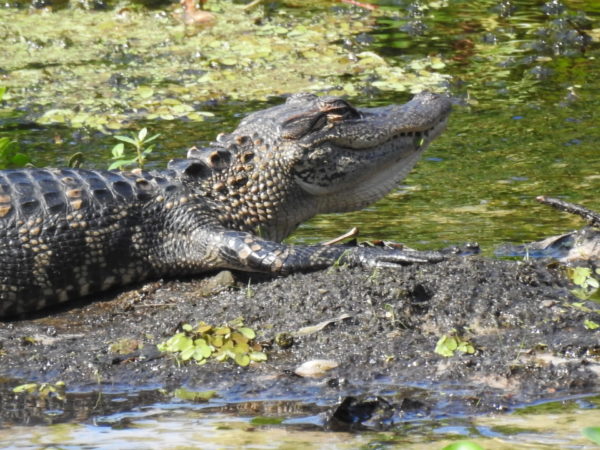 And swept away by the Sandman…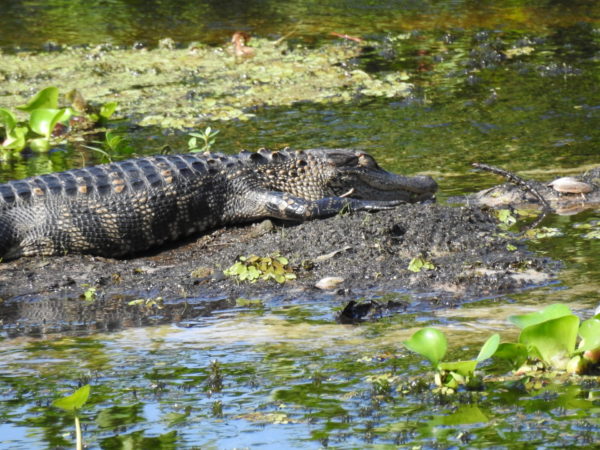 It's just a little fellow — four footer maybe? (If that.) I don't think alligators are cute, but they are beautiful in their own way. I mean, look at the amazing patterns in that hide!
This has been a long day since I was up and working before the sun. Pretty soon, I will prepare a shaker of cocktails and go sit on the dock and enjoy the evening breeze. If the gator is still there, my approach will scare it away. (The ones who don't scare are the ones to be scared of.)
Open thread!