This isn't a respite thread — please feel free to discuss whatever. But like a respite thread, this post includes lovely critters, like this Snowy Egret: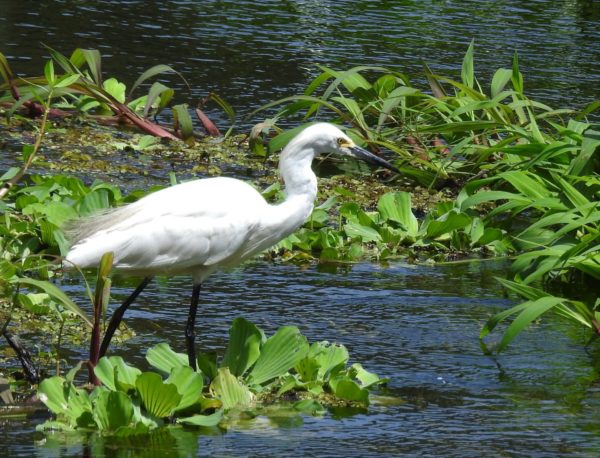 We see more Great Egrets than Snowys around here, so when I see a white bird with a black bill, I pay attention.
Also, here's a short clip and a still shot of the juvenile male Ruby-Throated Hummingbird who jealously guards the feeders on the east side of the house as well as the firecracker bush. His iridescent throat feathers are coming in, as you can see when he turns his head and they catch the light.
Same bird… pic.twitter.com/xnJZxMvZRn

— Betty Cracker ? (@bettycrackerfl) August 25, 2020
Check out his little feet in this picture!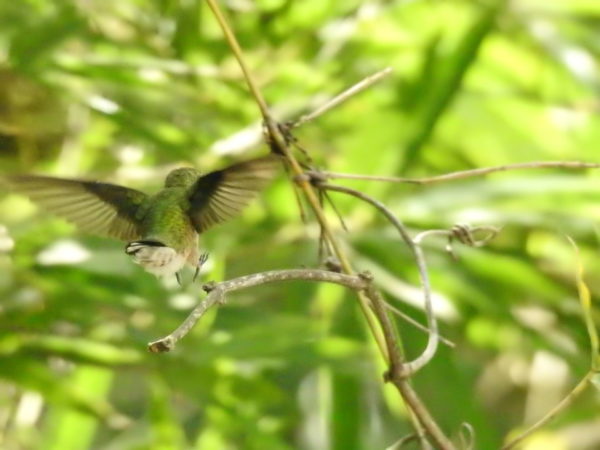 There's one other hummingbird that he will willingly share a food source with, but anyone else gets chased off if he sees them. I have no idea what his relationship is with the tolerated bird. Maybe it's his mom?
Anyhoo, open thread!