randy khan
Some more of the Vogalonga because it's fun, and national pavilions at the 2015 Venice Biennale.
On The Road – randy khan – Venice and Environs, Part 6Post + Comments (15)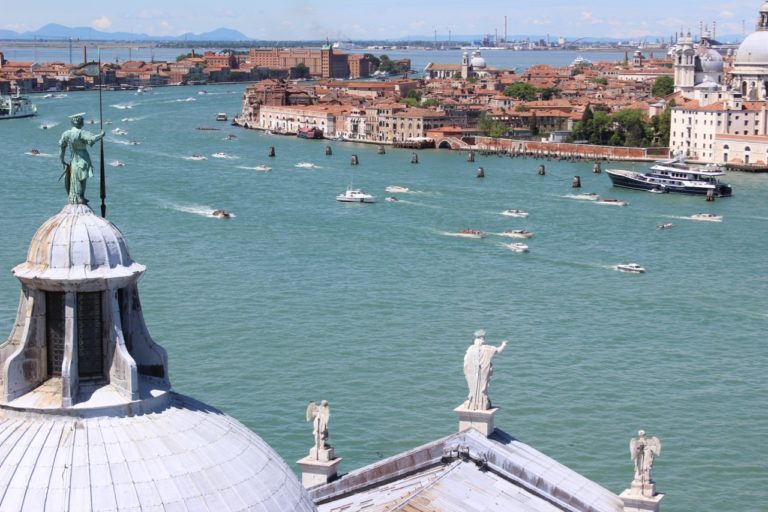 Venice, Italy
May 24, 2015
This is a view of the Grand Canal during the Vogalonga from the bell tower at San Giorgio Maggiore Church, on the island of the same name.  It gives you an idea of the size of the canal.  We occasionally saw cruise ships in the distance when we were eating breakfast.