it's impossible to keep up with all the news.  At least for me it is!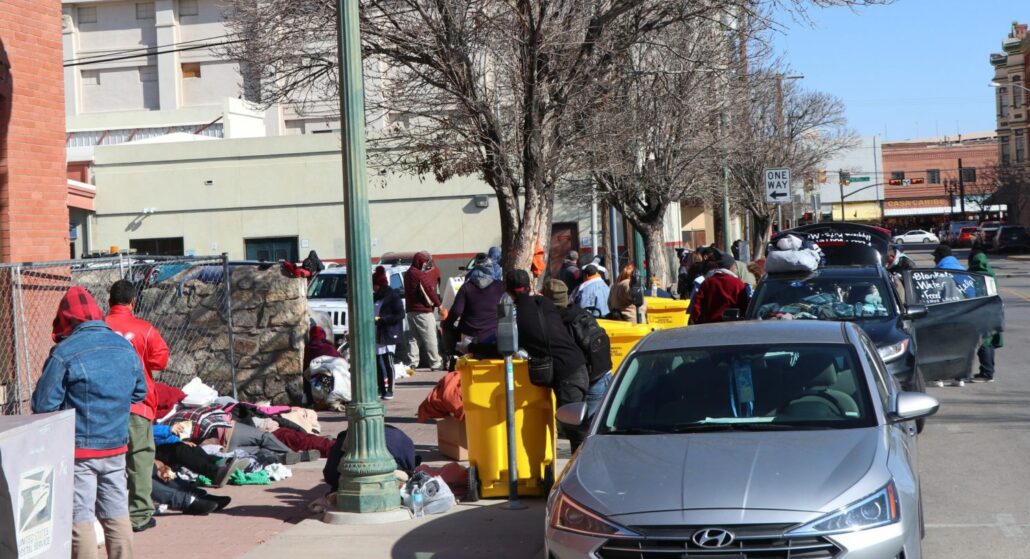 I had no idea that Title 42 was being lifted until commenter Josie sent me an article – was everyone aware of that but me?
Governor Greg F. Abbott (the F. stands for Fucking) is doing his best to gum up the works.  No surprise there.  I cannot believe we don't have a tag called Republican fuckery.  I had to settle for Jump, You Fuckers!
Josie knew about it because Beto wrote to her:
Dear Josie,

You have probably been following the news about the surge of migrants and asylum seekers who have been arriving in El Paso recently as well as the court battles around Title 42 and our country's immigration and asylum policies.

While we can't control the outcome in the courts, there is something we can do this holiday season to relieve the suffering these families — many of whom have traveled thousands of miles by foot to escape crushing poverty, brutal violence or political repression — are going through.

Our local independent online newspaper, El Paso Matters, has put together a list of opportunities to help meet the demand we have in our community. There are many ways to help, from giving money to volunteering (and volunteers are in high demand right now).

Please take a moment to learn more and find a way to contribute.

My best to you and your family over the holidays,

Beto
---
From the article:
El Paso's humanitarian organizations need help as they aid migrants who are passing through El Paso, and with border crossings expected to rise next week when public health policy Title 42 lifts, community leaders are predicting a situation that will require all hands on deck.

One of the biggest unauthorized border crossings in El Paso history occurred this past weekend when thousands of migrants waded across the Rio Grande from Ciudad Juárez. For most migrants – who hail mainly from Nicaragua, Cuba, Ecuador and the Dominican Republic – El Paso is a temporary stay until they can depart for their intended destination. People continued to cross the border throughout the week, but since shelters are at capacity, federal agents are releasing migrants into the streets, including nearly 200 people today, according to a city dashboard.

Temperatures are expected to drop below freezing tonight. An encampment has formed outside the Greyhound bus station, where individuals are bringing water, food, blankets and other supplies, including a mattress. After reports of limited access to public restrooms, the city set up several portable toilets in a nearby parking lot.

On Wednesday, Texas Gov. Greg Abbott asked the state's attorney general to investigate nongovernmental organizations which he claims are helping migrants illegally cross the border near El Paso. In his letter, Abbott did not provide any evidence supporting his allegations and local nonprofits accused the governor of trying to criminalize groups for providing humanitarian aid to migrants.

Despite the governor's language, NGOs in El Paso are calling on people to support their work. Here are ways you can help.
There's much more in the article if you are interested in volunteer and donation opportunities to help in El Paso.
---
What is Title 42 and what could its end mean for the border and migration?
Bottom line, a federal judge ordered the Biden administration to stop using Title 42 by Dec. 21, stating that it was "arbitrary and capricious." The ruling followed a lawsuit from families seeking U.S. asylum.

The administration had tried to stop using Title 42 sooner, but was blocked by a federal court in Louisiana. Other legal wrangling is ongoing, including an effort by several Republican-led states to keep Title 42 in place, arguing that an increase in migration would harm them.