Remember yesterday when The Times published an exposé on incoming Long Island GOP House Rep. George Santos, which alleged that the congressman-elect lied about his education, job and charitable activities? (Gift link here.) Here's his response via his attorney: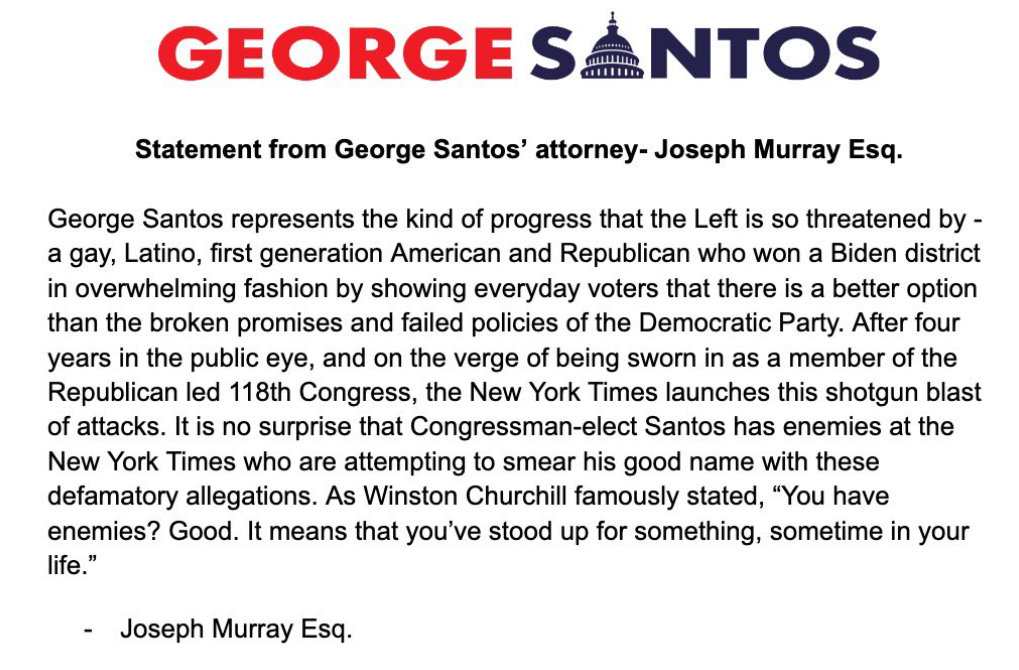 Can't help but notice that while there's lots of indignation about the timing of The Times story, there's no denial of the central allegations it contained, which are that there's no record of Santos attending the college he claims to have graduated from, the major financial institutions he says he worked for have never heard of him, and the IRS has no record of his charity. Also, the Churchill quote is fake.
As valued commenter Kay has suggested, when an organization scrapes the bottom of the barrel to add to its ranks, that lowers the standard, and people who are added subsequently will be low-quality hires. The Trump administration was a case study for that proposition.
It started off with substandard people who were willing to associate themselves with the Trumps, and when those officials fled the clown show, they were replaced by even worse individuals. I can't think of a single appointment that was an improvement.
Now the Republican Party is demonstrating the truth of that axiom more broadly. They'll just keep getting worse.
Open thread.