This wasn't unexpected, but it's still a gut-punch:
The US Supreme Court on Thursday banned the consideration of race in college admissions, overruling nearly half a century of precedents and deprivingmany universities of a tool they say is essential for keeping their campuses diverse.
Elements of the until-today model of holistic admissions have a very checkered past.  "Whole-man"* approaches were developed in part to deal with the influx of Jews into the Ivys–it seems Jewish boys had the temerity to actually study and prepare for entrance exams, which meant that some other way had to be found to keep admitting the then-proper population.
But that system evolved as higher education became a mass phenomenon after the Second World War, and there are now all kinds of attributes that may be considered on admission, from skill in violin performance to the ability to keep another giant human from flattening your QB–and, until yesterday, as an element in the mix, the racial background of an applicant.
This decision was 6-3, with the usual and corrupt suspects forming the majority.  That means that every witless fucker who couldn't bring themselves to pull the lever for Hillary shares the blame here.
I am too frustrated and heartsick to dive deep here, so I'll just say that this is straight-up white supremacy in action.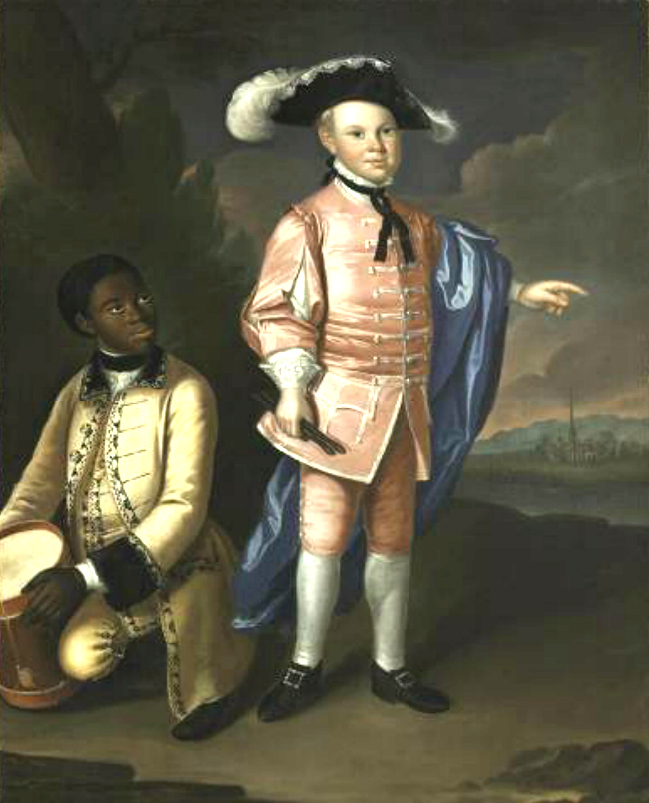 The ongoing effort to ensure that minorities in the US never get full access to the resources of elite society just got another boost.  Yes, it will mean that our a society as a whole will be at least a bit poorer and less capable.  But never mind:  higher ed is a little bit more welcoming today than it was yesterday for that vital underserved population:  elites w. access to SAT mills and unpaid internships.
ETA: As valued commenter Rikyrah says below, Michael Herriot cuts to the nub of this decision:

I'd like to see the lawsuit that challenges those preferences.  Hah! Sometimes I crack myself up (through tears).
*It was all men then in the Ivy League.
Image: John Hesselius, Charles Calvert and his Slave,  1761