To say I'm discouraged with this week of decisions from the illegitimate and corrupt Supreme Court would be an understatement.
So here we are…again pic.twitter.com/IaeH0evrKB

— Miss T (Recipe For Murder now available!) (@TaMarasKitchen) July 1, 2023
I don't know what to tell you guys. We have to expand the Court. If we don't expand the Court, no liberal policy will be allowed to exist for the rest of our lives. That's why Republicans stole the court, that's why rich people pay for justices.
Govern yourselves accordingly.

— Elie Mystal (@ElieNYC) June 30, 2023
And fuck this guy:
"It has become a disturbing feature of some recent opinions to criticize the decisions with which they disagree as
going beyond the proper role of the judiciary…"

— Sam Levine (@srl) June 30, 2023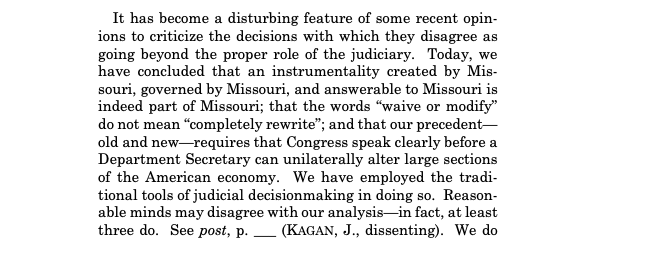 Open thread. I'm going to take the dogs out, put the ducks to bed and try and think more pleasant thoughts.