I was going to go to a preserve this morning to look for Florida Scrub Jays, but it was intermittently rainy — sudden heavy, blinding downpours — and I didn't feel like driving in that, so I stayed home and watched the waterbirds instead, including Roseate Spoonbills: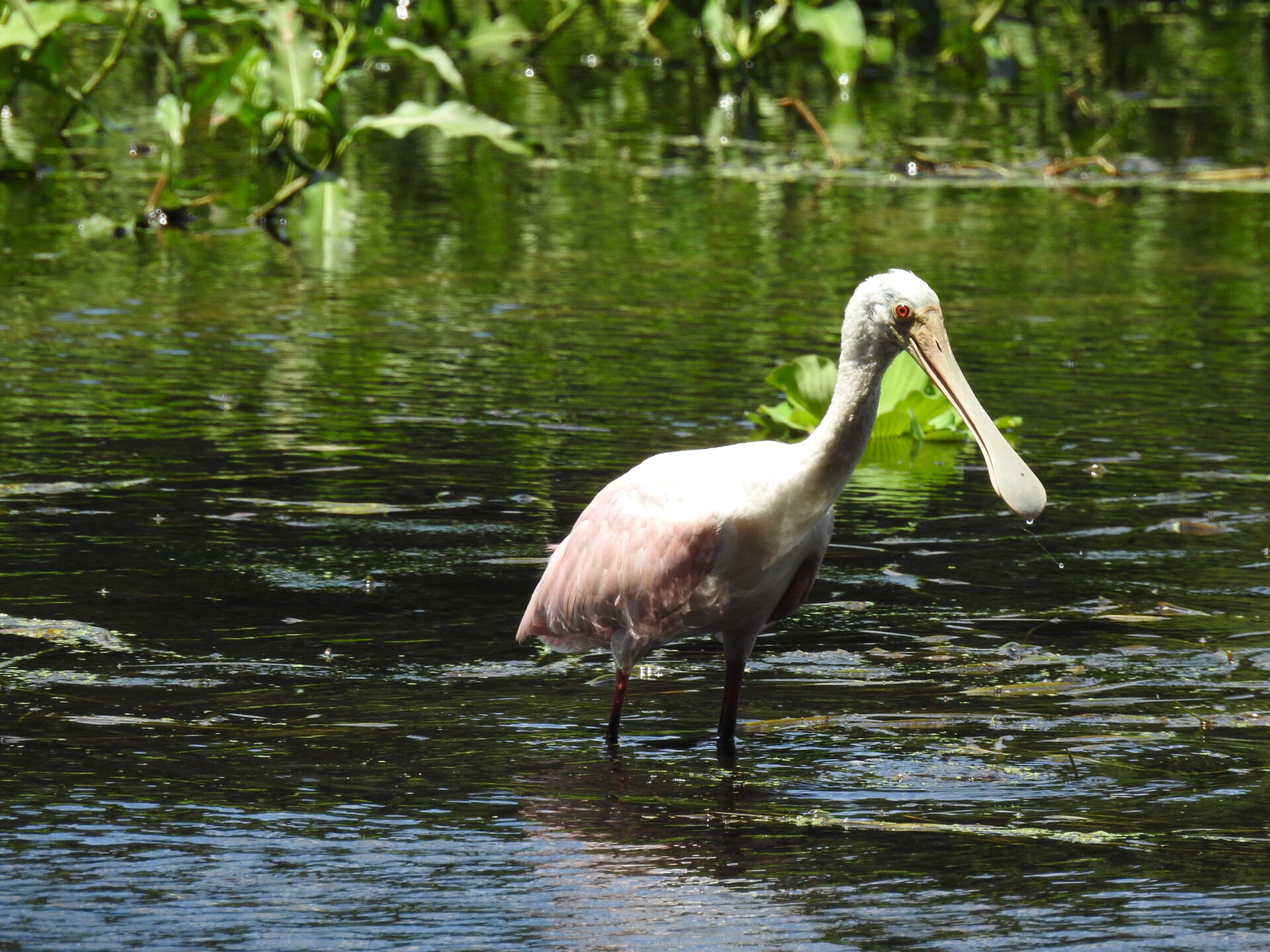 Also, a public service announcement for y'all: Avoid Maureen Dowd's latest column in The Times. It features one of her dimwit sibling's opinion on what Joe Biden should do about a family matter that's really nobody else's damn business.
Like Tom Friedman and the homespun "wisdom" of innumerable taxi drivers, Dowd conjures up opinions from Repub siblings to give voice to dumb, gossipy shit that maybe even she dimly senses is beneath the notice of a long-tenured columnist at the Paper of Record.™️
Dowd has been unoriginal, cloying, snipey and tedious for so long that I can't remember if she was ever anything else, but this is a new low, even for her. Zero stars!
Open thread.
PS: I originally titled this post "Sunday Afternoon Open Thread" but caught it before publishing. This day feels like a Sunday for some reason, but I am overjoyed to recall that another entire day of glorious indolence stretches out before me. Woohoo!