On the Road is a weekday feature spotlighting reader photo submissions.
From the exotic to the familiar, whether you're traveling or in your own backyard, we would love to see the world through your eyes.
frosty
We stopped here on our way across the state to St. Augustine. There were a couple of drenching days of rain, and not a lot to see nearby, so we stayed at the campsite (and inside the trailer as a matter of fact) for most of our time here. I got out for a run along the river one morning and that's the source of the pictures below.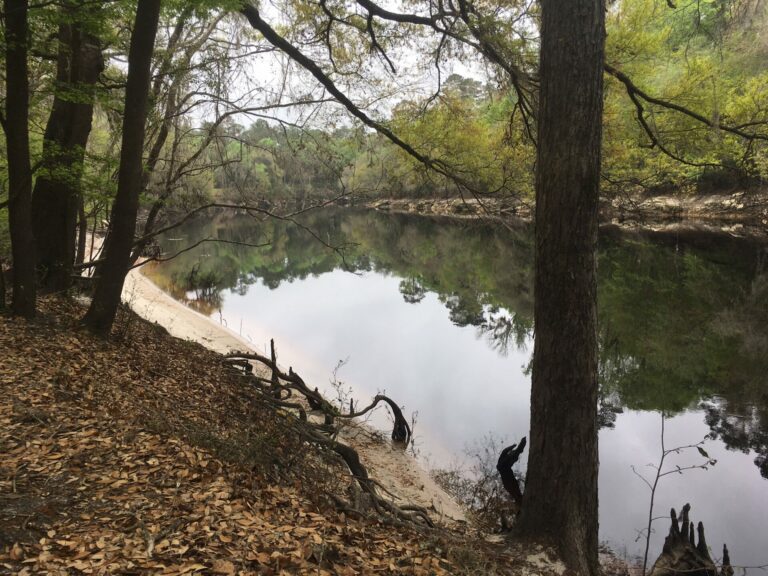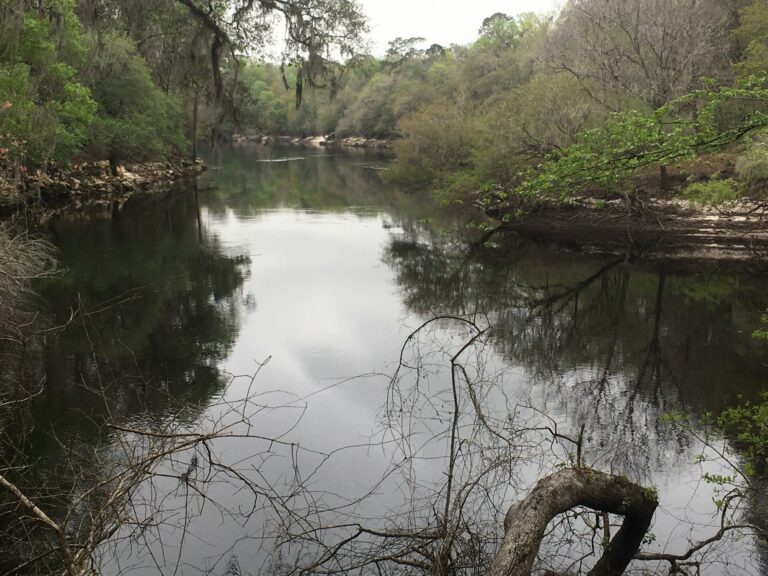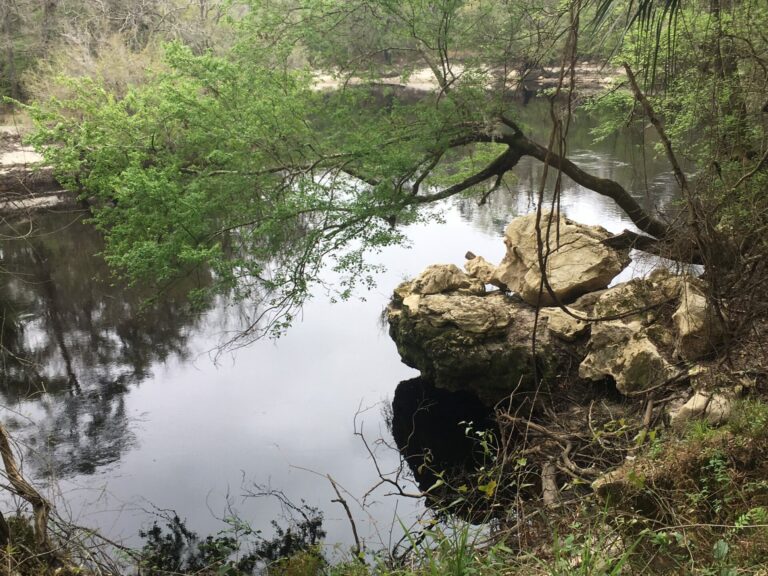 This was Balanced Rock, in 2015 it became Unbalanced Rock.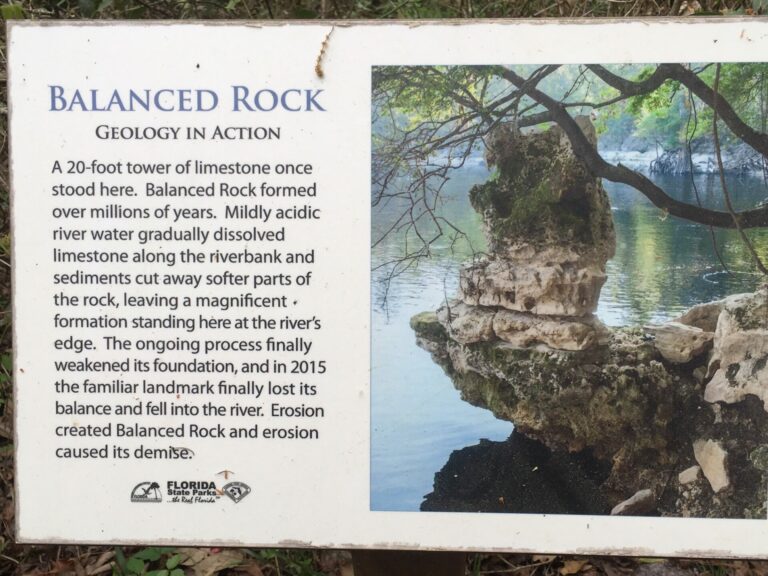 This explains how the rock lost its balance.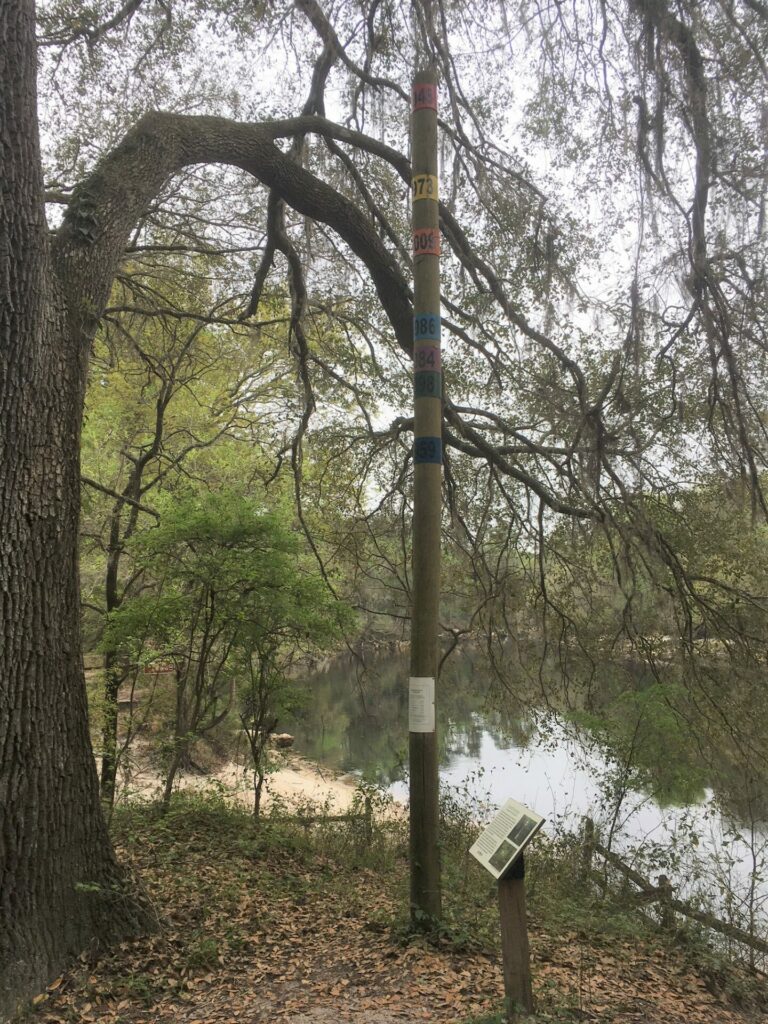 Flood stages. Each band shows high water for a particular year. The highest is 68.10 ft above sea level in 1948. The Suwanee is a free-flowing river here, with no dams or levees upstream.