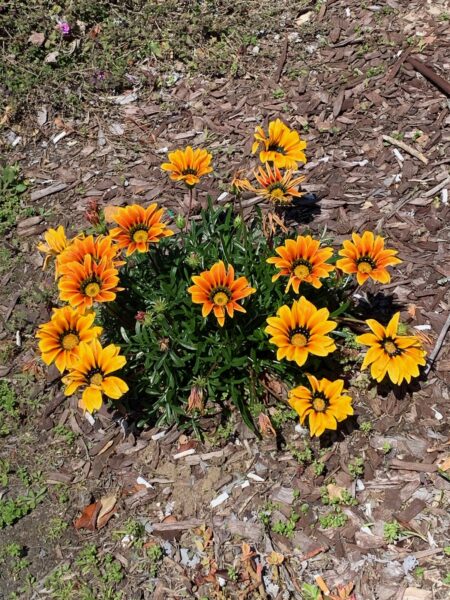 Thanks, once again, to commentor Glidwrith for these photos from their lunchtime rambles:
Top photo: These are pretty ubiquitous, sort of a California daisy.

Century plants putting out their spikes.


Unknown tree.


Tiny random blooms in some grass.

Also fairly common, still don't know its name.

Someone planted multi colored kale. I was surprised that they sprouted bright yellow flowers.

Last one, the ever present bird of paradise.
***********

Some of these are distinctly Dr. Seussian!
What's going on in your gardens, this week?