Got some stuff I've been meaning to share from the students in MIT's Graduate Program in Science Writing–the joint in which I do much of my teaching.
As part of the core curriculum in that masters program, there's a one-semester class on making science documentaries that I teach.  There are a couple of reasons why we require them to devote 1/8 of their coursework at the 'Tute to developing skills in a medium which they as writers and reporters may not see as their first love.
There's the pragmatic justification: a science writer who can tell a potential reporter that they can handle a camera and Adobe Premiere has a leg up over an applicant who can't, and some of our alumni have indeed found that video has become a bigger part of their working life than they anticipated.
Then there's a more abstract argument for the class: it's a class in documentary production–which means that it asks the students not just to come up with an idea for a film and put it together with tools we provide, but to organize  all of the elements that go into creating a finished video that can be released to a general audience. That is: I emphasize that the creative process for filmmakers has two facets.  There's coming up with and executing the ideas; and there's assembling the resources to do all that–time, equipment, money, materials and so on.  If you don't have the cash or the days or whatever to get some brilliant notion into the camera, then you have to be clever in matching your vision to your logistics–or at least that's what I hope the students figure out.
And finally, there's the reason closest to my heart: working in the documentary medium makes you–has made me–a better writer.  Film/video is a relentlessly unforgiving medium. You can only tell what you can create images and a soundscape to convey.  Throat clearing, any delay in getting to the point of a shot, a scene, a sequence, is immediately apparent to viewers and will in short order cause attention to flag.  The amount of story and feeling that can be conveyed without exposition through shot making and the artful use of sound is amazing–and there are analogues in prose to be found.  I find my film making muscle memory kicks in most when I'm moving from a first draft to the revision of a book or long piece–and it's been invaluable to me.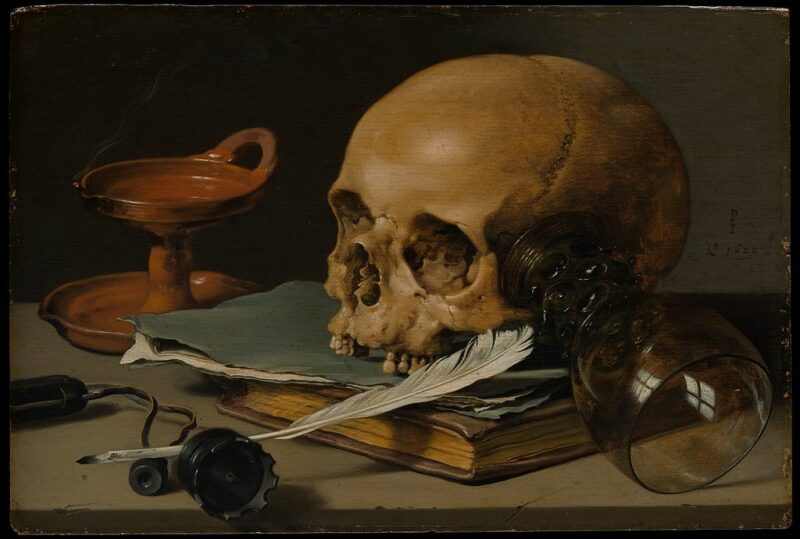 So that's why we ask our students in the GPSW to give over their time and energy to a medium most of them  are unfamiliar with when the semester begins.  What is so gratifying to me as their instructor is how well almost all of them take to it, both the technical craft bits and the habits of mind. Every year we get fascinating glimpses of some aspect of the scientific enterprise; there's sometimes some pain involved in the journey, but even if they take the long road home, it seems always to come out alright on the night. (Mix metaphors much?)
Anyway, that's all background to what follows below: short documentaries from two teams in the MIT GPSW class of '23.  Both of them depart from the most common formula for these films, that of following an idea or experiment through a lab. Instead they focus in different ways on the human experience of a place like MIT–and especially what it means to be someone other than white-male-avatar of  science.  They both required a lot of time and thought and so many edit room hours to arrive at the stories the students wanted to tell, and I couldn't be prouder of both teams and their work.
So–enough preamble.  Take a look.  If nothing else, it ain't doom; it ain't GOP fecklessness or TFG evil.  It's just–and this is so much more than enough–talented and focused young people figuring out their world, both in front of and behind the camera.