On the Road is a weekday feature spotlighting reader photo submissions.
From the exotic to the familiar, whether you're traveling or in your own backyard, we would love to see the world through your eyes.
arrieve
One of my favorite experiences on this trip was a visit to one of the weaving cooperatives in Chinchero, a small town in the mountains about an hour from Cusco.
Chinchero is famous for its textiles, and is a center for using and promoting traditional techniques. The cooperative we visited, Sara Textiles, was formed by a group of single mothers. Our visit began with meeting (and feeding) the alpacas and llamas who supply the wool, and ended in the adjoining shop, where scarves, coats, hats, and wall hangings in every color of the rainbow are for sale. (In addition to many gifts, I bought a short cape made from felted baby alpaca that is the softest fabric I have ever owned. I didn't intend to buy it but once I took it off the hanger it was never going back. I can't wait for fall so I can wear it.)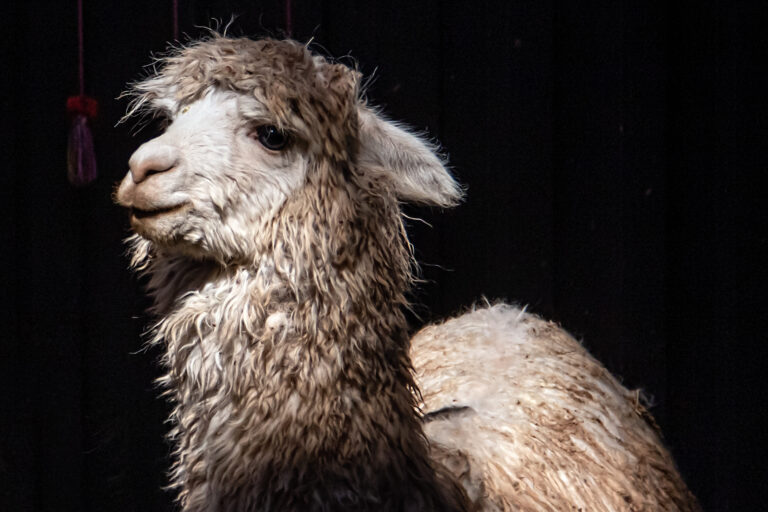 Chinchero, Peru
One of the alpacas. I like llamas, but I am in love with alpacas. They have the sweetest faces.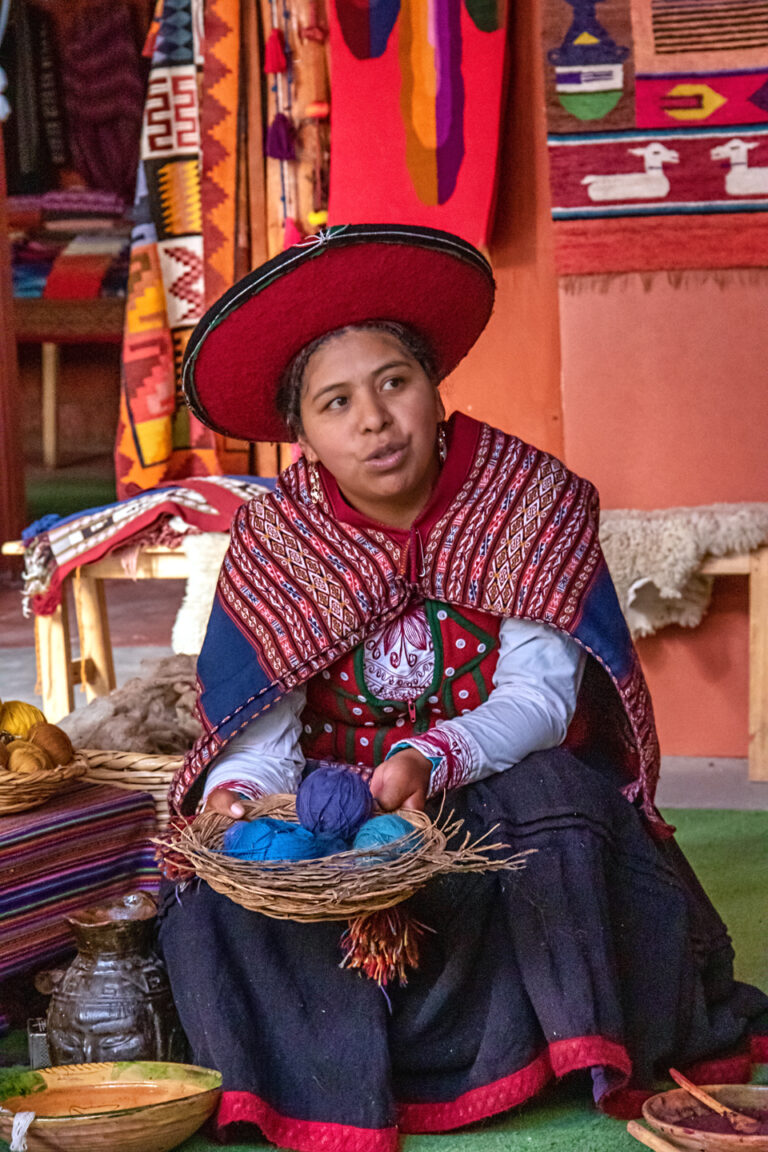 Chichero, Peru
Everything is is done by hand. The wool is washed with a grated root they jokingly referred to as "Inca shampoo," and they only use natural dyes, mostly from roots and herbs plus cochineal from insects. I was especially fascinated by the dyes, and how many colors it is possible to produce using plants. If I ever want to take up another craft, I would love to try playing with natural dyes.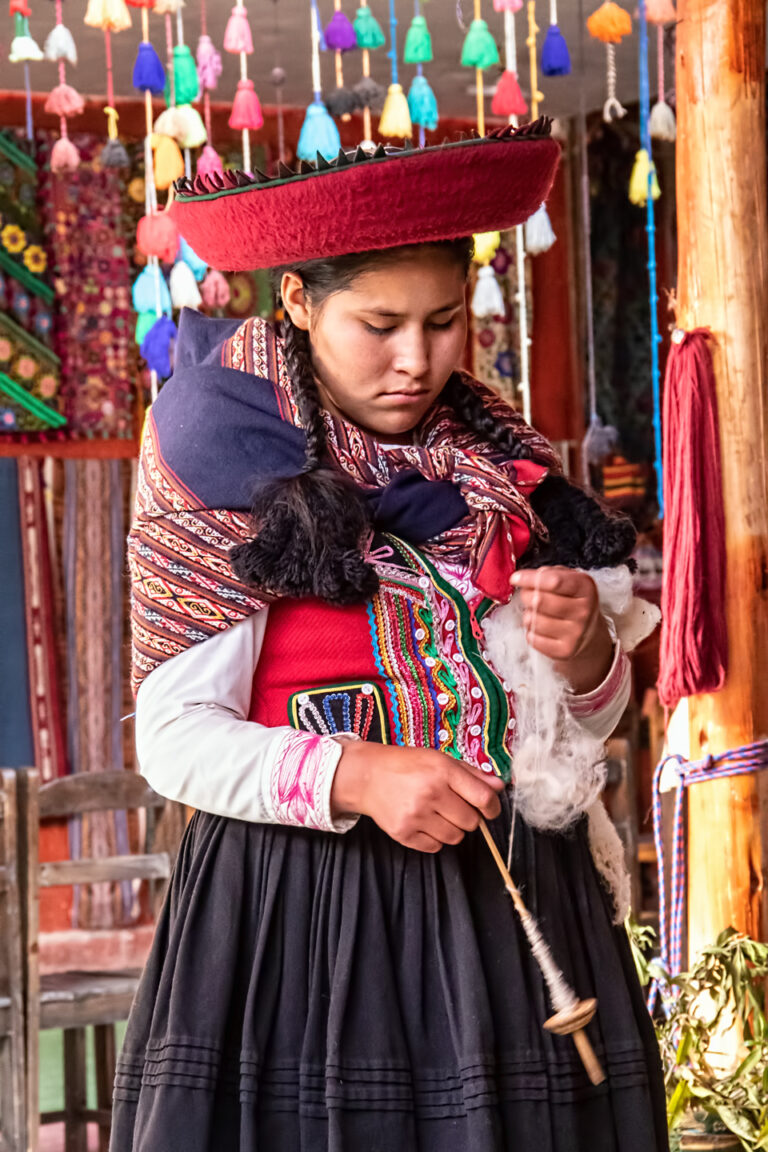 Chinchero, Peru
On the other hand, I have actually tried spinning using a hand spindle like these and I never managed to produce anything resembling yarn. So although it was fun to see experts in action, that's not something I'm likely to try again.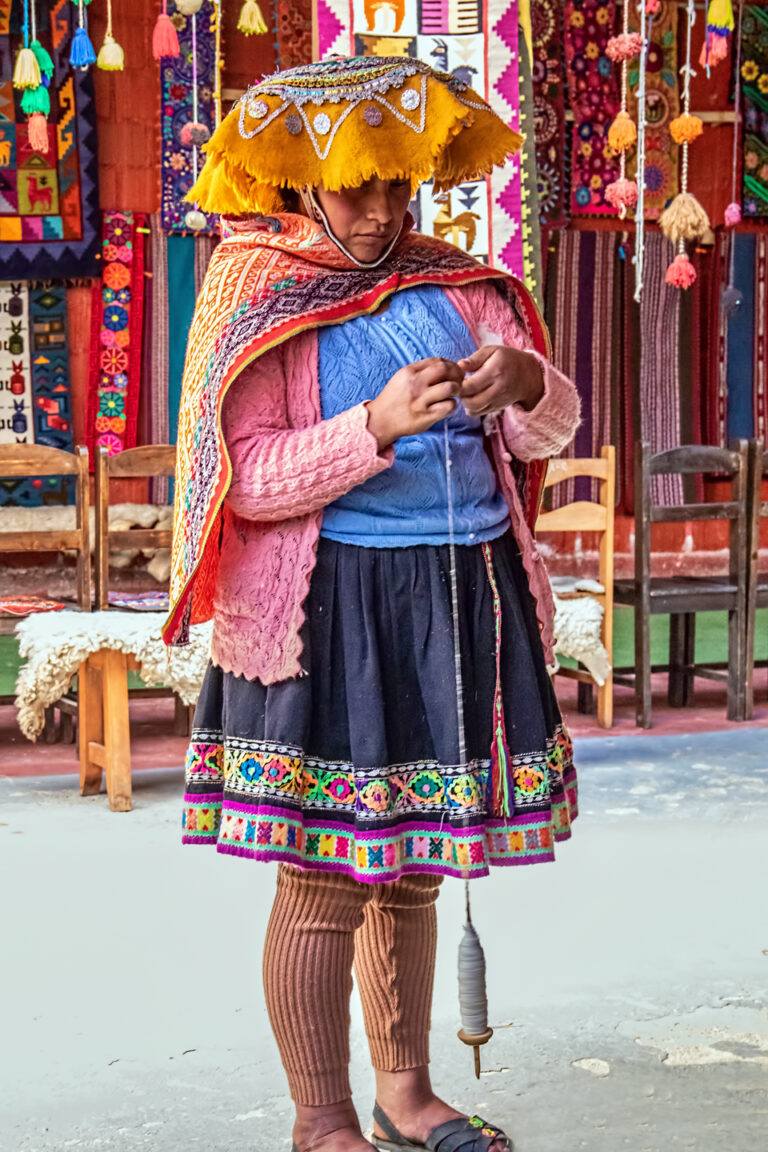 Chinchero, Peru
Another woman spinning. I love her hat.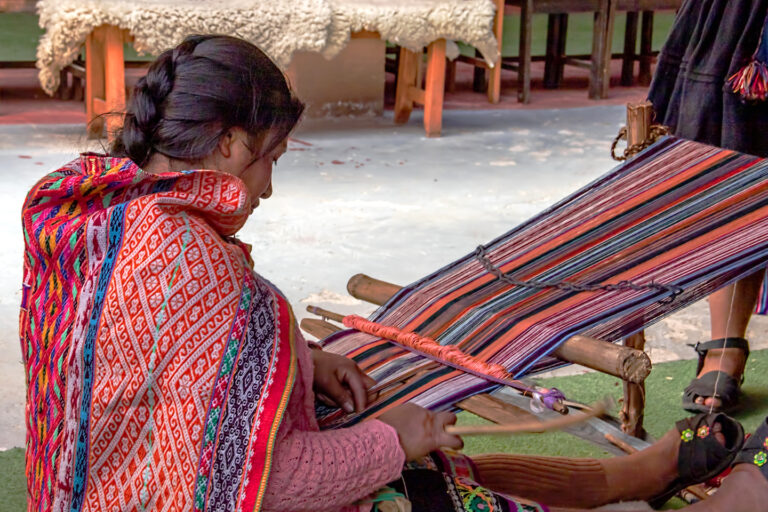 June 2023
Weaving using a backstrap loom. It takes more than 40 hours to finish a piece like this.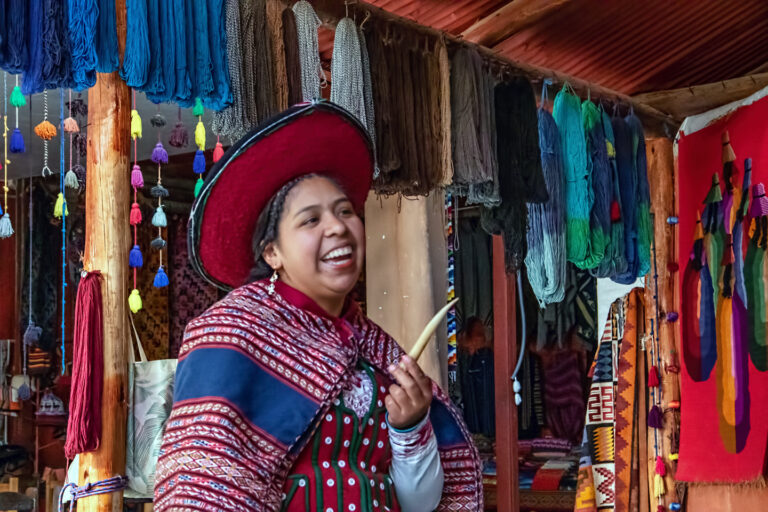 Chinchero, Peru
The weavers use a bone like this to lift the warp threads so the shuttle can pass beneath them. (She joked that it came from her ex-husband. It's actually a llama bone.)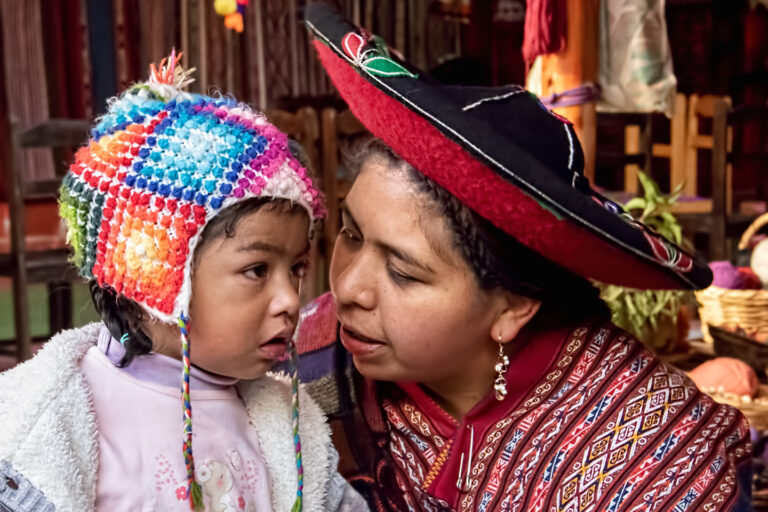 Chinchero, Peru
Someone was missing her mama, so the presentation was paused for a few minutes.