First, this preening Roseate Spoonbill stopped by to charm and distract. It looks less pink in pixels than it does to the eye. The overcast sky kind of washes it out.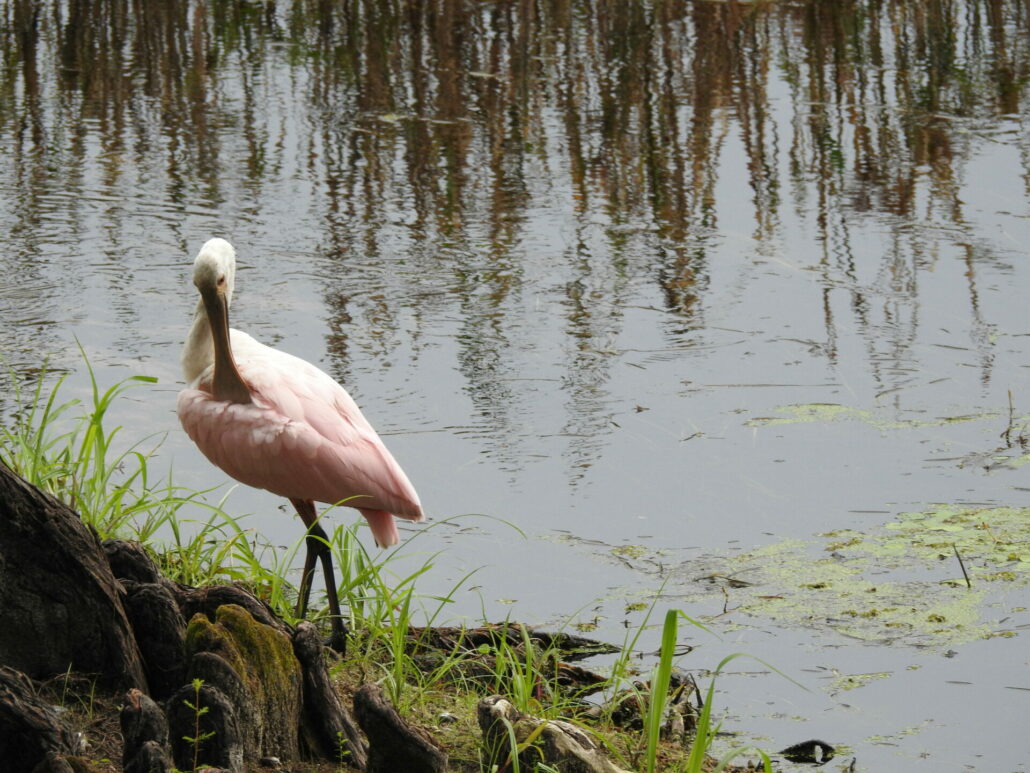 Now, onto the parachute.
Much to our irritation, the Beltway press keeps producing "Biden should step down" and "Biden should ditch Harris" pieces. Some of these steaming-load takes are from competent pundits who aren't always terrible (Ignatius of WaPo, for example). But I can't recall seeing one from an experienced and successful Democratic political operative, probably because such people understand the advantage of incumbency and how foolish it would be to squander it.
Josh Marshall at TPM has written a few posts debunking these Jenga towers of specious reasoning that pop up here and there. Sometimes his readers push back. Today, while Marshall was pushing back on the push-back, he used the best analogy I've seen yet for the situation:
Sometimes when I write these posts I'll hear from readers who say things like 'Oh, so we should just keep our mouths shut? Do what the party elders say we should, right?' But it's really not about should or what's right or anything like that. It's about understanding why these things actually never happen, the party and coalitional dynamics and public opinion that lock these things in place. There's only so much it makes sense to worry about or second guess things that aren't changing. You might as well start trying to remember if you packed your parachute correctly once you've already jumped out of the plane.
Exactly so. If fretting is your jam, fret away. There's always plenty to fret about in U.S. politics. Hell, move to Florida if you really want to develop politics-related peptic ulcers. But like Marshall says, in the presidential race, we're out of the plane already, so there's no point in worrying about the parachute packing.
Open thread.