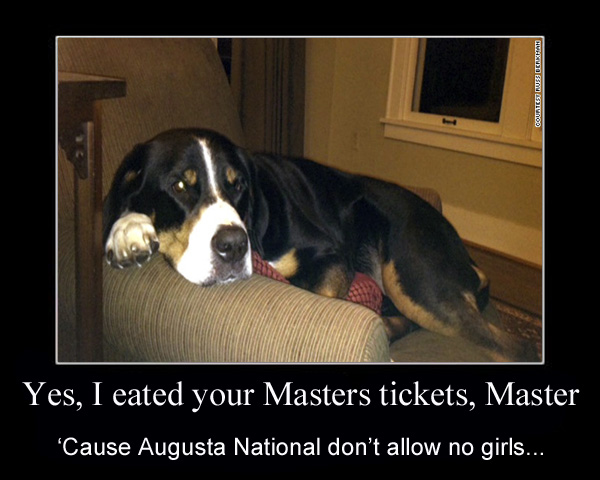 She-roic dog "Sierra" tried to keep her master from hobnobbing with the sexist knobs who bar women from the Augusta National Golf Club:
As Russ Berkman understood it, desperate times call for desperate measures.

And when your Swiss mountain dog gobbles up your Masters tickets, that means getting out the hydrogen peroxide and getting ready to sift through your canine's vomit.

That's the choice the Seattle resident made after a fit of panic when he realized Saturday night that his beloved canine Sierra had eaten his and his friends' four passes to the prestigious Augusta, Georgia, golf tournament.
Sadly, Sierra's act of feminist defiance was thwarted when her master pieced together the puke-sodden shreds of the tickets and persuaded the sexist knobs at Augusta National to reissue passes. Oh well. Nice try, Sierra!