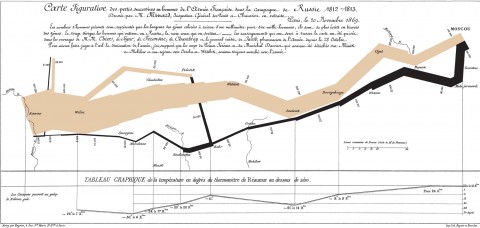 Mitt Romney, interview with Wolf Blitzer, March 26, 2012:
I'm saying in terms of a geopolitical opponent, the nation that lines up with the world's worst actors, of course the greatest threat that the world faces is a nuclear Iran, and nuclear North Korea is already troubling enough, but when these terrible actors pursue their course in the world and we go to the United Nations looking for ways to stop them, when [Syrian President] Assad, for instance, is murdering his own people, we go to the United Nations and who is it that always stands up for the world's worst actors? It is always Russia, typically with China alongside, and so in terms of a geopolitical foe, a nation that's on the Security Council, that has the heft of the Security Council, and is of course a massive security power — Russia is the geopolitical foe."
Mitt Romney, Republican National Convention acceptance speech, August 30, 2012:
President Obama … He abandoned our friends in Poland by walking away from our missile defense commitments, but is eager to give Russia's President Putin the flexibility he desires, after the election. Under my administration, our friends will see more loyalty, and Mr. Putin will see a little less flexibility and more backbone.
Mitt Romney, final presidential campaign debate, October 22, 2012:
"I'll respond to a couple of things that you mentioned. First of all, Russia I indicated is a geopolitical foe. Not … Excuse me. It's a geopolitical foe, and I said in the same — in the same paragraph I said, and Iran is the greatest national security threat we face. Russia does continue to battle us in the U.N. time and time again. I have clear eyes on this. I'm not going to wear rose-colored glasses when it comes to Russia, or Mr. Putin. And I'm certainly not going to say to him, I'll give you more flexibility after the election.
Matt Romney, as reported by Peter Baker in The New York Times, today, November 2, 2012:
…While in Moscow, Mr. Romney told a Russian known to be able to deliver messages to Mr. Putin that despite the campaign rhetoric, his father wants good relations if he becomes president, according to a person informed about the conversation.
The rest of this post, I think, writes itself.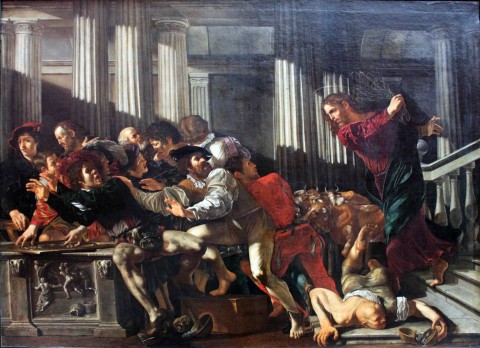 Images:  M. Minard, Chart depicting the change in size of Napoleon's army during the Russian campaign of 1812-13, 1869
Cecco de Caravaggio, Christ Expels the Money Changers from the Temple, 1610. (attribution fix per commenter Morzer)