The Fed speaks: (via TPM):
To support continued progress toward maximum employment and price stability, the Committee expects that a highly accommodative stance of monetary policy will remain appropriate for a considerable time after the asset purchase program ends and the economic recovery strengthens. In particular, the Committee decided to keep the target range for the federal funds rate at 0 to 1/4 percent and currently anticipates that this exceptionally low range for the federal funds rate will be appropriate at least as long as the unemployment rate remains above 6-1/2 percent, inflation between one and two years ahead is projected to be no more than a half percentage point above the Committee's 2 percent longer-run goal, and longer-term inflation expectations continue to be well anchored. The Committee views these thresholds as consistent with its earlier date-based guidance. In determining how long to maintain a highly accommodative stance of monetary policy, the Committee will also consider other information, including additional measures of labor market conditions, indicators of inflation pressures and inflation expectations, and readings on financial developments. When the Committee decides to begin to remove policy accommodation, it will take a balanced approach consistent with its longer-run goals of maximum employment and inflation of 2 percent.
The Post's Neil Irwin on what it means:
This is a big deal. The Federal Open Market Committee has abandoned its practice of talking about its future policy in terms of the calendar, such as pledging low rates until 2014, and instead making clearer 1) That the path of monetary policy will depend on the economy, not some arbitrary date, and 2) What exact economic conditions it would need to see to change course.
(DeLong has several posts up with various reax.)
IANCB*, but here's my take.  (1) Free of the politics of the election, Bernanke has managed to push through the Fed a significant policy initiative that, among much else, stands in considerable contrast to the austerity obsessions of, say, our European cousins.  Basically, Bernanke and the Fed are saying that in times of lack of demand, more demand helps the economy.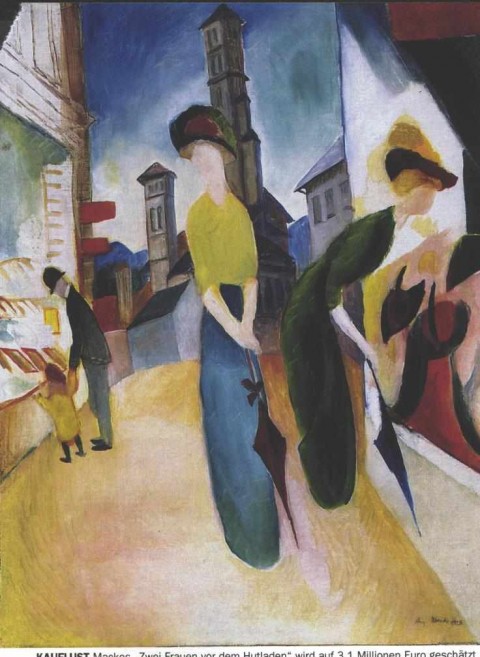 This is not rocket science, but it is still a conceptual bridge too far for the Republican Party — and the pressure to keep from appearing to meddle in a democratic process impinged the Fed from belaboring the obvious for several months.  I have no way of knowing whether or not that pressure actually blocked more dramatic decisions before Nov. 6, but it can't have helped.
The other thing I think is that this is very good news for Barack Obama (and the rest of us).  The Fed's move provides at least a bit of stimulus, and even more, some of that much desired "certainty" for businesses making capital spending or hiring decisions.  Both of those would serve to cushion some of the negative economic effects of going off the fiscal slope.  It would be nice to have more revenue and to make sure the worst-off among us don't lose critical support (unemployment and all that) — and I use the word "nice" to mean "both enormously good policy to help the economy and a moral essential" – but at the least, this gives the administration a bit of back up when it tells Boehner, McConnell and the gang that they do not wish — nor need — to negotiate with hostage takers.
You should, of course, take any punditing by yours truly with the metric tonne of salt appropriate.  What William Goldman says of the movies is doubly true for me.
Good times!
*CB=Central Banker, in case you were wondering.
Image:  August Macke, Two women in front of a hat shop, 1913-1914