Dear all,
I've been a bit slow in posting this one — I was distracted just a bit last week for some reason…but tomorrow evening I'll be moderating a really fascinating panel (if this sort of thing fascinates you).  The event is titled Hilary Putnam's Jewish Journey, with a cut line that adds "an exploration of the Jewish strands in the thinking of Hilary Putnam, Harvard Professor emeritus and Rolf Schock Prize laureate."
A little less formally:  Hilary is on anyone's shortlist for most significant contemporary philosophers, with an intellectual career that has spanned just about the entire range of questions the last (n) millenia of thinkers have confronted.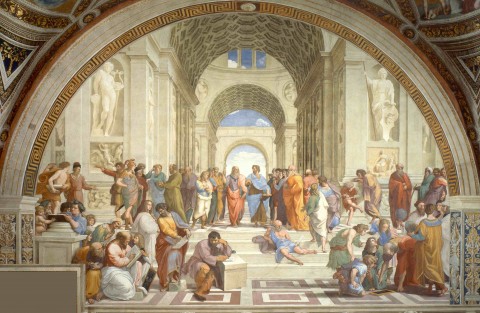 I've got a spurious connection to him:  he taught at MIT in the early 1960s, before moving to Harvard in 1965, where he has remained through a career that continues at almost ridiculous spate despite his emeritus status (since 2000).
My real connection is that of one of those very lucky folks who can count Hilary as a friend.  He is simply the most generous and warm great thinker I've ever had the good fortune to know.  Every conversation (with just about everyone he encounters) is one in which he speaks to a colleague, a companion, someone with whom he can think.  Just be warned:  bring your A game.  His a formidable intellect.  Trained as a mathematician and mathematically competent philosopher, he was a member of the group that resolved Hilbert's tenth problem (showing that the problem has no solution).  He's written more than 20 books on a huge range of philosophical topics, and his "brain in a vat" thought experiment is credited as one of the major sources for The Matrix (who says contemporary philosophy has no practical application?!)
He is also someone who has developed a profound commitment and intellectual insight into Jewish thought, life and practice over many decades.  In 2008, he captured some part of that thinking in a book, Jewish Philosophy as a Guide to Life:  Rosenzweig, Buber, Levinas, Wittgenstein — which I can affirm is both well and deeply written.  In celebration of all that and more, several groups have got together to put on a panel to respond to Hilary's writing, and then hear from Hilary himself as he responds to the responses (a kind of Talmudic approach to such things, actually).  The speakers will be Harvard's Diana Eck, Boston University's Abigail Gillman, and Michael Morgan, from Indiana University.  Hilary will listen to what they have to say and then reply.  I'll be the traffic cop.
Let me say again:  Hilary is at once a brilliant scholar and thinker and one of the genuinely good guys.  You won't regret time spent in the company of both his ideas and his person.  To drive that point home, I'll quote from one of my all-time favorite students who just wrote to me, gnashing her teeth that she can't be there, and that, "I once bailed out on a Violent Femmes concert to hear Hilary Putnam talk at Smith."  That's an accolade if ever there was one….;)
The time:  7 p.m.
The place:  Beren Hall, Harvard Hillel (the Moshe Safdie building at 52 Mt. Auburn St. at the corner of Plympton St. in Cambridge.)
We'll go until about 8:30.  Should be a good time.
Image:  Raphael, School of Athens, 1505.  Cliche, I know, but hey…given the subject it's hard to avoid.