And so are we…getting it good and hard, as my man Mencken preached it so long ago.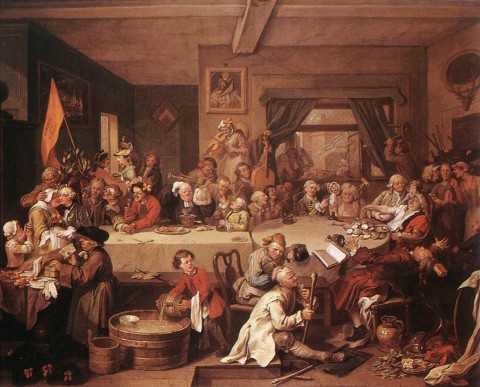 This is just a quick addendum to my recent posts on the connection between the Republican party's passion for denying millions of Americans access to health insurance coverage.
As everyone not resident at Bag End knows, the self-anointed leader of those who think that providing health care for millions is the gateway to the dictatorship of the usurper is  "Tailgunner" Ted  Cruz, R-TX.
That made me wonder — how many of his own constituents is the freshman Senator trying to roger?
The Texas Medical Association has the goods:
One quarter of the Texas population is uninsured (compared with a US proportion of 15.7% as of 2009). 17% of Texan kids are without insurance, compared to 10% nationwide. One third of Lone Star adults 19-64 lack insurance; the national total is 22%…and so it goes.
Don't lose sight of what all this means.  Folks are dying now in Ted Cruz's Texas when they shouldn't — and he's aiming to make sure that moral outrage continues.
Texans and, alas, the rest of us are stuck with Senator Cruz for another four years and change.  Let's make sure we do whatever we can to see that his BFFs in the House pay the price much sooner than that for conspiring before the fact in the deaths of American citizens.  And let's help our countrymen and women in the great state of Texas rid themselves of this noxious pest at the first opportunity.
Image: William Hogarth, An Election Entertainment,  1754