Republican priorities are — not "becoming," because they always were — clear. Facing the one unequivocal existential threat to the American way of life (for starters) over the next century, here's the GOP response to the oncoming rush of human-caused global warming:
The new Republican Congress is headed for a clash with the White House over two ambitious Environmental Protection Agencyregulations that are the heart of President Obama's climate change agenda.

Senator Mitch McConnell, the next majority leader, has already vowed to fight the rules, which could curb planet-warming carbon pollution but ultimately shut down coal-fired power plants in his native Kentucky. Mr. McConnell and other Republicans are, in the meantime, stepping up their demands that the president approve construction of the Keystone XL pipeline to carry petroleum from Canadian oil sands to refineries on the Gulf Coast.

At this point, Republicans do not have the votes to repeal the E.P.A. regulations, which will have far more impact on curbing carbon emissions than stopping the pipeline, but they say they will use their new powers to delay, defund and otherwise undermine them. Senator James M. Inhofe of Oklahoma, a prominent skeptic of climate change and the presumed new chairman of the Senate Environment and Public Works Committee, is expected to open investigations into the E.P.A., call for cuts in its funding and delay the regulations as long as possible.
Just to update your scorecard, here's what the latest IPCC report confirms is at stake:
i) Risk of death, injury, ill-health, or disrupted livelihoods in low-lying coastal zones and small island developing states and other small islands, due to storm surges, coastal flooding, and sea level rise.37 [RFC 1-5]

ii) Risk of severe ill-health and disrupted livelihoods for large urban populations due to inland flooding in some regions.38 [RFC 2 and 3]

iii) Systemic risks due to extreme weather events leading to breakdown of infrastructure networks and critical services such as electricity, water supply, and health and emergency services.39 [RFC 2-4]

iv) Risk of mortality and morbidity during periods of extreme heat, particularly for vulnerable urban populations and those working outdoors in urban or rural areas.40 [RFC 2 and 3]

v) Risk of food insecurity and the breakdown of food systems linked to warming, drought, flooding, and precipitation variability and extremes, particularly for poorer populations in urban and rural settings.41 [RFC 2-4]

vi) Risk of loss of rural livelihoods and income due to insufficient access to drinking and irrigation water and reduced agricultural productivity, particularly for farmers and pastoralists with minimal capital in semi-arid regions.42 [RFC 2 and 3]

vii) Risk of loss of marine and coastal ecosystems, biodiversity, and the ecosystem goods, functions, and services they provide for coastal livelihoods, especially for fishing communities in the tropics and the Arctic.43 [RFC 1, 2, and 4]

viii) Risk of loss of terrestrial and inland water ecosystems, biodiversity, and the ecosystem goods, functions, and services they provide for livelihoods.44 [RFC 1, 3, and 4]

Many key risks constitute particular challenges for the least developed countries and vulnerable communities, given their limited ability to cope.
In case those near-term consequences aren't motivation enough, consider the IPCC's view of the longer term: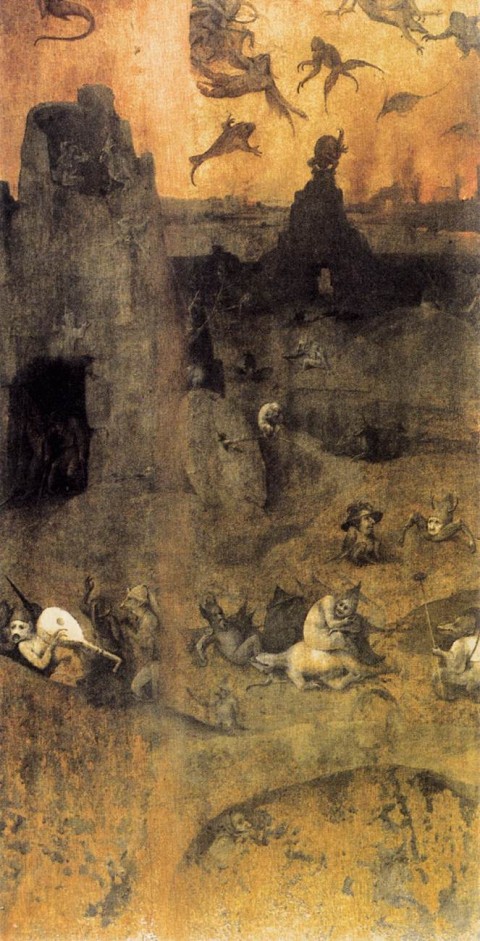 Increasing magnitudes of warming increase the likelihood of severe, pervasive, and irreversible impacts. Some risks of climate change are considerable at 1 or 2°C above preindustrial levels (as shown in Assessment Box SPM.1). Global climate change risks are high to very high with global mean temperature increase of 4°C or more above preindustrial levels in all reasons for concern (Assessment Box SPM.1), and include severe and widespread impacts on unique and threatened systems, substantial species extinction, large risks to global and regional food security, and the combination of high temperature and humidity compromising normal human activities, including growing food or working outdoors in some areas for parts of the year (high confidence). The precise levels of climate change sufficient to trigger tipping points (thresholds for abrupt and irreversible change) remain uncertain, but the risk associated with crossing multiple tipping points in the earth system or in interlinked human and natural systems increases with rising temperature (medium confidence).
There is hope, or would be, given smart climate policy — really, almost any climate policy
The overall risks of climate change impacts can be reduced by limiting the rate and magnitude of climate change. Risks are reduced substantially under the assessed scenario with the lowest temperature projections (RCP2.6 – low emissions) compared to the highest temperature projections (RCP8.5 – high emissions), particularly in the second half of the 21st century (very high confidence). Reducing climate change can also reduce the scale of adaptation that might be required…
But, of course, such an approach — reducing the impact of climate change by controlling carbon emissions, while planning for a higher-carbon future —  is precisely what the Republican party has vowed to block.
My son was born in 2000.  in 2050, at the threshold of that second half of his century, he'll face the world we make for him now.  The Republican party is conspiring with their paymasters in ways that will make his world significantly worse than the one our parents' generation left for us.  Potentially — see Oreskes and Conway on this — it could be horrifically degraded, my son and his generation and their kids confronting catastrophic failures in the systems that make modern life go.
Obviously, this means that despite the wretched feelings that remain from last Tuesday's debacle, we gotta keep fighting.  We need the Presidency in 2016, and as much of the Senate as we can claw back — and, perhaps more important, all those local and regional governments in which it is possible to attempt global-warming policy jurisdiction by jurisdiction.  A hard slog.  But necessary.
At the same time, I do have one question:  Why do Republicans hate their children so?
Image:  Hieronymous Bosch, Hell (the world before the flood) — panel from the Fall of the Rebel Angels triptych,