With TaMara's move it seems like forever since we've had a recipe post. So I've broken out the emergency tiara, frilly apron, and matching oven mitts and we're under way!
We're keeping it light tonight because of the summer heat. First up is a broccoli quiche.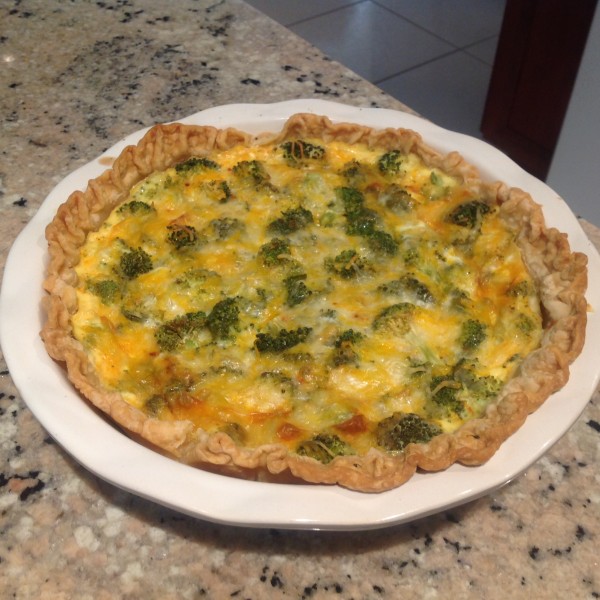 And here's the recipe:
1 9 inch pie crust
5 eggs
1 ½ cups 1 % milk
2 cups of shredded cheese (officially the recipe calls for Swiss, but I like to use the six cheese Mexican blend)
¾ tsp salt
¼ tsp cayenne red pepper
¼ tsp sugar
Broccoli cut into tiny florets
1/3 cup minced scallions
(This is a vegetarian quiche, but if you want to add ham or bacon or crab or shrimp just toss it on in)
Heat oven to 425 degrees, Prepare a nine inch pie crust. Grease a deep pie pan/quiche pan, place the pie crust in it, and crimp the crust.
Sprinkle cheese and broccoli and onion in pastry lined pan. First cover the bottom of the crust with a layer of cheese. Then cover that with the minced scallions. Then cover those with another layer of the shredded cheese. Cover this with the broccoli florets and then a final layer of the shredded cheese. If adding a meat or seafood product, put 1/2 of it with the scallions and 1/2 with the broccoli.
In a separate bowl beat the remaining ingredients together and pour over the quiche filling in the pie pan.
Bake for 15 minutes at 425 degrees. Reduce oven temp to 300 degrees. Bake for 30 min longer or until knife inserted 1 inch from edge comes out clean. Let stand 10 min before cutting.
Next up a cool, refreshing, and simple mixed melon and pineapple salad.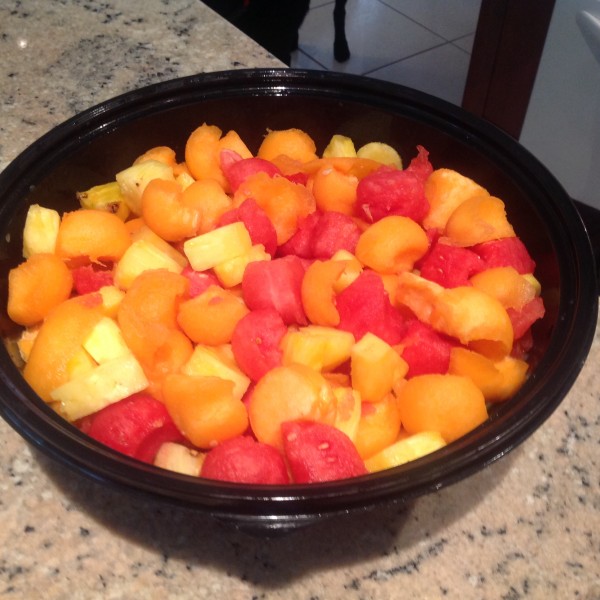 This really doesn't require much of a recipe. I balled out 1/4 of a watermelon and 1 cantaloupe. I then chunked up one fresh pineapple and mixed it all together. Then into the fridge to chill before serving. I wasn't going for anything fancy here, but use whatever fruit combinations you like the most.
And for the dessert, something light(er) and summery: Lemon layer cake with lemon buttercream frosting.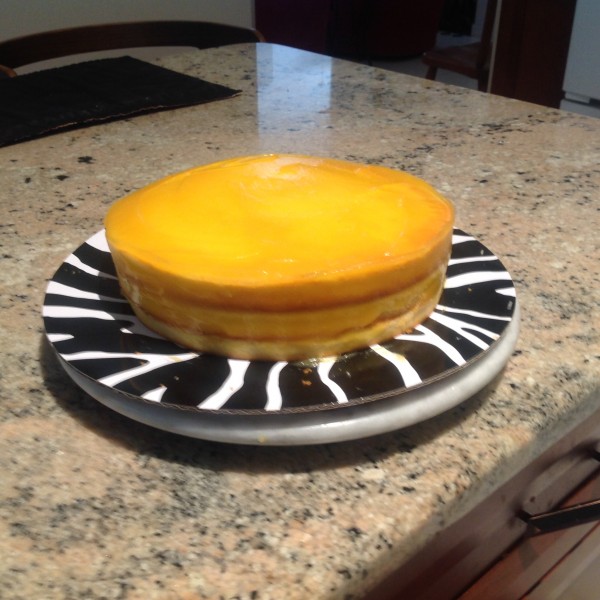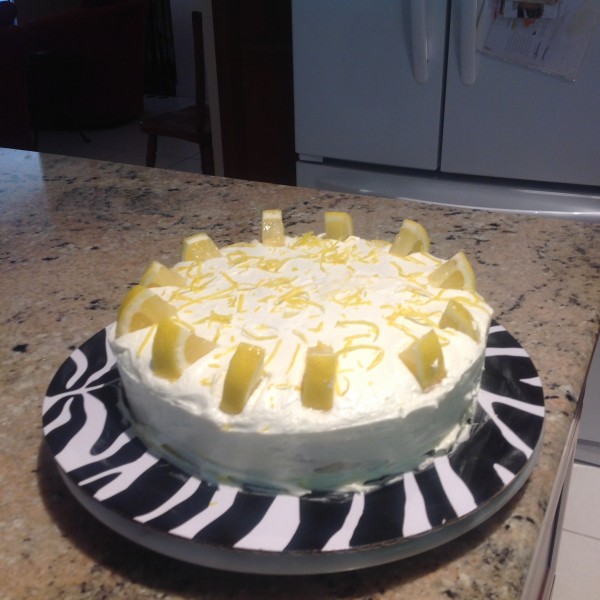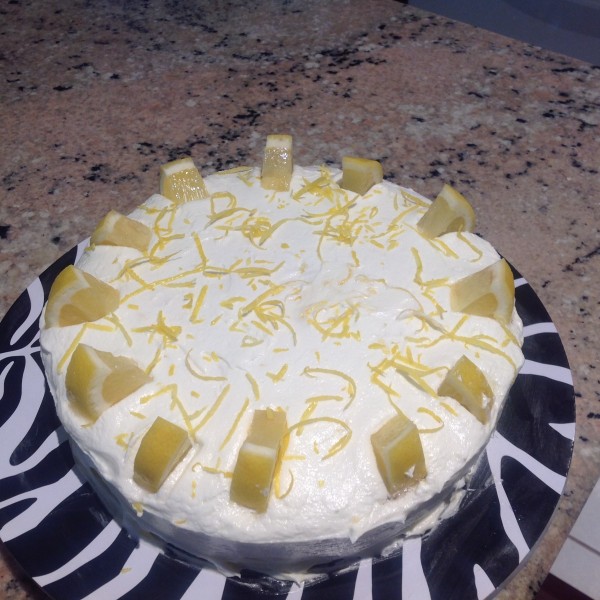 The first picture is of the cake crumb coated with lemon curd. An important note: I did not candy the lemon wedges; they are purely for decoration unless you're channeling Stonewall Jackson and like sucking on lemon wedges. In which case, knock yourself out, enjoy your forced march up the Shenandoah Valley, and DUCK!!!!
This isn't my recipe, nor one that I've been using for years and don't remember where I got it. So I'm just going to link to where I got it from rather than post it. It is very, very easy to make. I did not, however, make the cream cheese lemon frosting that is at the link. Instead I just made a basic buttercream and added the zest and juice of one lemon and 1 teaspoon of lemon extract to make a lemon buttercream.
Enjoy and open thread!