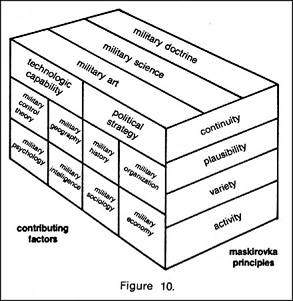 As we've chronicled the reporting on Russian attempts to impact the US election for their own ends one thing has become increasingly clear: the real target of Russia's cyber operations, psychological operations, and information operations is the American Grey Zone. While Putin's ultimate goal is to delegitimize America in the eyes of its allies, partners, and peer competitors, as well as liberal democracy, the target of the attack to achieve these effects is the American Grey Zone. The American Grey Zone, the civil society space that allows both native born and naturalized US citizens, as well as immigrants in various legal categories (students, workers, etc) to be part of the warp and weft of American life in public while at the same time having a private life that is their own. And being able to share as much, bring as much of that private life into public as each individual is comfortable with. The form of that private life – being a member of a minority religion or minority ethnic or racial group or being LQBTQ – is irrelevant to the attack being made on it.
Compelling argument that datadumps of private political communications actually stifle dissent https://t.co/2IdHqklw0p pic.twitter.com/bEyz8ExNTh

— Adam Conover (@adamconover) November 5, 2016
The weaponization of hacked material, whether completely accurate, doctored, and/or completely falsified by selective leaking is one of the major forms of ordnance in this attack. Another is the creation of massive amounts of completely inaccurate disinformation and pushing it into the American and European news and media cycle. If anyone or everyone can have their private lives dumped into the public eye or even worse have their private life adjusted for effect by those who have stolen it and then dumped into the public eye it will not merely stifle dissent, it will also make people think twice before standing up to run for public office or work for organizations that contribute to the public good or make a stand on controversial issues. Or even vote.
The attack on the American Grey Zone isn't the only attack on the Grey Zone we've seen in the past year. ISIL's terrorist actions outside of the areas they still hold in Iraq and Syria are attacks on the civil spaces of the states and societies where those attacks take place. So to was Russia's semi-covert support for the UKIP and Brexit. As well as Russia's overt and covert support for the neo-nationalist and neo-fascists movements and parties in Europe that seek to weaken the European Union and Texas's largest neo-secessionist movement. Russia's information, psychological, and cyber operations within Eastern Europe are all also attacks on the Grey Zone.
The point of all of these attacks on the Grey Zone, on the civil space where we life is lived within liberal democracy, are intended to force the citizens of liberal states to chose sides. ISIL wants Muslims to adopt their doctrine of the radical unity of the Deity (tawheed) and then chose to either relocate to the self proclaimed caliphate or to take terrorist action at home against those Muslims that won't adopt tawheed, as well as their non-Muslim fellow citizens. Russia wants to delegitimize liberal democracy, both within the US and other liberal states in order to demonstrate the US and its EU and NATO allies and partners, as well as its Australian and New Zealander allies, are hypocrites and should not be emulated. Moreover, this attack on the Grey Zone is intended to weaken the EU and NATO, as well as other western alliances and partnerships. Putin's strategic objectives are revanchist – getting revenge for what he believes is US, EU, and NATO meddling for their own benefits in post-Soviet Russia and intended to allow Russia to reestablish influence and power over its historic near abroad and sphere of influence.  It is also economic. Putin's attempts to weaken the US, the EU, and NATO – even if it is only their prestige – is intended to create the opportunity for the post Crimean seizure economic sanctions to be weakened or fall apart completely. Not because Putin expects a President Trump would get rid of them as soon as he is inaugurated, but because the idea of a President Trump is enough to make European and NATO allies wonder whether they will be able to rely on the US for support and leadership, which will lead to the sanctions regime falling apart of its own weight.
Putin and ISIL are unlikely to be successful in their goals, and can only really be effective if Americans or any other states and societies they are each targeting buy into the intended effects of the information and psychological operations directed against them and, as a result, facilitate the destruction of their own civil spaces. However, the damage that they are doing by creating the opportunities to pull extremism into the mainstream, for helping to make it acceptable for some citizens to set upon their fellow citizens will take years of hard work to fix. Ideas that had never existed, outside of the extremes, in even the worst periods of American history or that had been pushed from the mainstream to the extreme fringe over time, have now been given a new life within the mainstream of American politics.
It was less than eight years ago that Republicans, nervous about a presidential election cycle that delivered the Presidency and sizable majorities in both chambers of Congress to the Democrats, were very, very concerned about politicizing, and possibly criminalizing policy differences. Specifically, the policies that had led to the 2003 invasion of Iraq, the conduct and normalization of torture under the euphemism of enhanced interrogation, the political weaponization of DOJ investigations into Democratic candidates in proximity to elections, and the fiscal, monetary, and budgetary decisions that had led to the 2008 economic crash and crisis. Today the vast majority of elected Republican officials, many the same men and women who were so concerned in 2009, stand mute when members of the Republican Party shout "lock her up" at campaign rallies, as well as "hang the bitch". Sometimes they also participate as was seen with Governor Christie's public indictment and trial of Secretary Clinton at the Republican National Convention in July and Senator Burr's somewhat obtuse reference to gun owners targeting her just last week. Even when Federalist Party President John Adams was engaged in a bitter and divisive campaign against his Democratic-Republican rival Thomas Jefferson, the suggestion that one would imprison the other should he be elected never made an appearance. These extremist ideas, as well as thinly veiled allusions to global conspiracies of bankers, intellectuals, and other elites seeking to oppress and defraud the average American, will continue to infect and effect the Grey Zone, the civil space for years to come. It will take consistent, hard work to push these beliefs back to the fringe and keep them there.
By the time the polls close tonight in the eastern time zone, as well as the US's Caribbean territories of Puerto Rico and the US Virgin Islands, it will be November 9th in Germany, Austria, and the Czech and Slovak Republics. On November 9, 1938, seventy-eight years ago, Kristallnacht occurred. The Night of Broken Glass was a set of violent attacks by some Germans, Austrians, and Czechoslovaks against their Jewish German, Austrian, and Czechoslovak neighbors. While it is alway easy to fall into the historical analogy trap, it is also important to recognize historic parallels and trends. In this case the lessons of Kristallnacht are the lessons of what happens when the Grey Zone is successfully attacked through dedicated information and psychological operations promoting extreme and extremist ideas. In 1938 the civil space in Germany, Austria, and German occupied Czechoslovakia was gravely wounded and would eventually be destroyed and remade in the NAZI's ideological image. While it is unlikely that this will be the case in the US in 2016 it is important that we recognize that America's Grey Zone, its civil space where we all live as citizens and participate as much or as little as we choose in the life of the state and society, has been attacked, has suffered some very real damage, and that we all have important work ahead of us to repair that damage. This is the real challenge going forward from the 2016 Presidential election. It will not be fun, it will not be easy, and it will not be pleasant. But it will be necessary if we really care about forming a more perfect Union, establishing Justice, insuring domestic Tranquility, providing for the common defense, promoting the general Welfare, and securing the Blessings of Liberty.